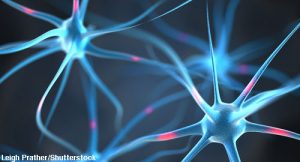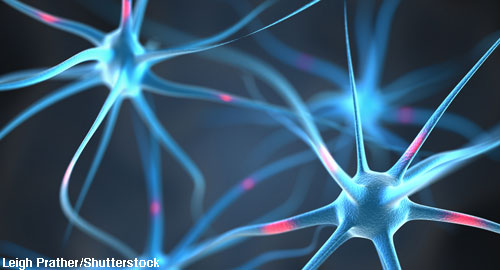 Systemic sclerosis (SSc), also known as scleroderma, causes collagen deposits in the skin and internal organs, as well as endothelial damage leading to vasculopathy. Originally, rheumatologists thought this rare, multisystem, autoimmune disease primarily affected the microvasculature. However, rheumatologists increasingly recognize SSc as having a macrovascular disease component that results from endothelial dysfunction and cerebral vasospasm.
Also By This Author
An Independent Risk Factor for Stroke?
Previous studies have found SSc patients have an increased prevalence of subclinical cerebrovascular atherosclerotic disease. This increased risk can be documented by physiologic measurements of atherosclerosis and in population-based studies. The latter suggests cardiovascular and cerebrovascular disease may be responsible for 20–30% of SSc mortality. Despite this evidence, few studies have demonstrated an independent association between SSc and stroke.
ADVERTISEMENT
SCROLL TO CONTINUE
David Ying, MD, a rheumatologist at University of California, San Francisco (UCSF), and colleagues designed a study using data from the Veterans Affairs (VA) Health System to directly assess this question. The VA Health System is the largest healthcare system in the U.S. and provides care to more than 5 million veterans nationwide.
The Ying et al. study reveals SSc is independently associated with a higher risk of ischemic stroke, a finding that led the authors to suggest patients with SSc may benefit from targeted stroke screening or prevention therapies. They published their results online June 2019 in the Journal of Rheumatology.1
ADVERTISEMENT
SCROLL TO CONTINUE
Study Design
The investigators conducted their retrospective cohort study using the administrative VA Corporate Data Warehouse, which contains data elements extracted from the national VA electronic health records. They followed 4,545 patients (83% male) with both prevalent and incident SSC for approximately five years. The authors acknowledge that, because the study used administrative data, there may be diagnostic inaccuracy and patients may have been misclassified as having SSc. Additionally, they acknowledge the possibility of missing any stroke diagnosis that occurred outside of the VA system.
The researchers obtained data for all patients with an SSc diagnosis and matched them with two controls, for a total of 9,090 controls. They used a Mahalanobis distance metric for date of birth and duration of VA enrollment, which allowed researchers to match the controls to SSc patients based on sex, race, smoking status and VA site. To be included in the analysis, healthy controls had to have at least one encounter with medical care system during the five-year period of the reference date, which was defined as the date of SSc diagnosis of their respective match. Patients were excluded from matching if they were younger than 18 years at the time of their first encounter or had an ICD-9 diagnosis code for morphea, eosinophilic fasciitis or nephrogenic systemic fibrosis.