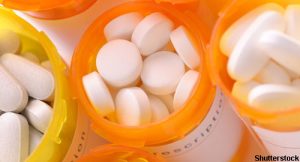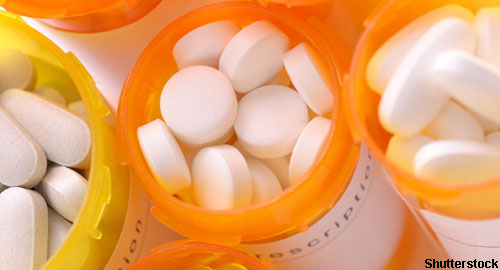 In March, the U.S. Food & Drug Administration (FDA) accepted a Biologics License Application for a 2.5 mg dose of subcutaneous tanezumab, an investigational monoclonal antibody.1 The agent is being evaluated for treating patients with chronic pain due to moderate to severe osteoarthritis (OA) who have experienced inadequate relief with other analgesics.
You Might Also Like
Explore This Issue
May 2020
Also By This Author
A non-opioid agent, tanezumab is in a new class of growth factor inhibitors that selectively targets, binds and inhibits nerve growth factor. Nerve growth factor levels increase after an injury and inflammation, as well as in patients with chronic pain. The treatment works differently from opioids, non-steroidal anti-inflammatory drugs (NSAIDs) and other analgesics, with its novel mechanism of action occurring in the periphery. Tanezumab inhibits pain signals produced in the muscles, skin and organs from reaching the spinal cord and brain.
ADVERTISEMENT
SCROLL TO CONTINUE
The press release noted herein makes no reference to the safety issues raised in clinical trials with nerve growth factor inhibitors. In one Phase 3 clinical trial with tanezumab reported at ACR in November 2019, randomized patients (n=2,996) who received at least one dose of tanezumab were evaluated for safety and efficacy (abstract 2756).2 Tanezumab-treated patients had higher rates of progressive osteoarthritis type 1 (RPOA1), subchondral insufficiency fracture (SIF) and total joint replacement (TJR) than did patients treated with NSAIDs.
In a study by Schnitzer et al., tanezumabtreated patients also had higher rates of SIF and TJR than patients blindly treated with placebo.3 However, these patients had statistically significant improvements in pain scores (WOMAC-Pain) and physical function (WOMAC-Physical Function), as well as statistically significant improvements in patient global assessment of osteoarthritis (PGA-OA).
ADVERTISEMENT
SCROLL TO CONTINUE
Earlier tanezumab trials suggested patients using concomitant NSAIDs had more rapidly progressive OA and TJR.4 Due to these findings, clinical trials were put on hold. Once the hold was lifted, subsequent clinical trials included a plan that excluded patients from taking concomitant NSAIDs, removed higher tanezumab doses that had not shown benefit over lower doses and also excluded patients with risk factors for, or who had evidence of, RPOA, SIF or avascular necrosis.
Newer studies consistently showed that tanezumab is an effective analgesic, but that patients have a higher propensity to develop rapidly progressive OA and have an increased need for TJR. For patients trying to avoid joint replacement but improve pain management, tanezumab would not likely be optimal OA management. Because of these safety issues, it seems as though, if approved by the FDA, a REMS strategy may be needed to ensure the risks and benefits of treatment are clear to prescribers and patients.