---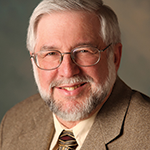 Bruce Rothschild, MD, is professor of medicine at IU Health and provides rheumatology services in Muncie, Indiana. He is a fellow of the American College of Physicians, the ACR and the Society of Skeletal Radiology and was elected to the International Skeletal Society.
References
Rothschild BM. The transcendental lateral chest radiograph. Radiography. 2014 Jun;
21(1).
Singh JA, Saag KG, Bridges SL, et al. 2015 American College of Rheumatology guideline for the treatment of rheumatoid arthritis. Arthritis Rheum. 2016 Jan;68(1):1–26.
Osman F, Williams I. Should the lateral chest radiograph be routinely performed? Radiography. 2014;20(2):162–166.