Diagnostic difficulty can lead to a delay in initiation of the proper treatment, and a thorough evaluation of the patient is required to determine the final diagnosis and correct management in a timely manner.
---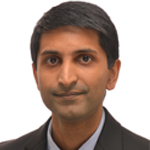 Harry Subramanian is a medical student at the Yale School of Medicine. He will be pursuing a residency in diagnostic radiology at the Yale-New Haven Hospital.
ADVERTISEMENT
SCROLL TO CONTINUE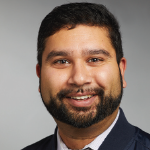 Ravi B. Sutaria, MD, is a graduating fellow of Rheumatology at the Yale School of Medicine. Prior to joining Yale he was a clinical instructor of medicine at Jacobi Medical Center at North Central Bronx Hospital in New York during his time as a hospitalist. He is pursuing research establishing the efficacy of DMARDs in the treatment of chronic rheumatism as result of emerging viral infections, such as chikungunya. He is also interested in interventional/diagnostic musculoskeletal ultrasound, particularly in patients with autoimmune and inflammatory disorders.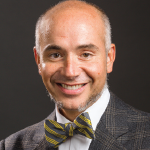 Fotios Koumpouras, MD, is assistant professor of medicine and director of the Yale Lupus Program. He is an active member of the ACR, the Arthritis Foundation and the Lupus Foundation. In addition to SLE, Dr. Koumpouras has an interest in lupus biomarkers, pregnancy in rheumatic disease, psoriatic arthritis, diagnostic and treatment dilemmas, adolescent arthritis, lupus and the heart, gout and the gender gap of autoimmune disorders.
ADVERTISEMENT
SCROLL TO CONTINUE
Disclosures
None of the authors reports any rele­vant disclosures for this project, but Dr. Koumpouras reports he has previously received grant funding from NIH, NIAMS and Yale University and conducted clinical trials with Merck, Xencor, GSK, Aurinia Pharmaceuticals, UCB and the Lupus Clinical Investigators Network.
References