In Sum
Throughout the course of my grant year, and thanks to the encouragement of my mentors, I grew in confidence to pursue my own interests in rheumatology. I was nominated for, and am currently serving on, the ACR's newly formed Global Engagement Special Committee, where I am connected to an expanded network of rheumatologists. In addition, I participated in the ACR Advocates for Arthritis event.
You Might Also Like
Explore This Issue
July 2021
I was also able to participate in a joint injection teaching session for first-year residents at Barnes-Jewish Hospital. I have had the opportunity to precept nurse practitioner students enrolled in the ENRICH program during their first exposures to rheumatology.
ADVERTISEMENT
SCROLL TO CONTINUE
This grant allowed me dedicated time for career development. I hope to use what I have learned from my mentors to further irrigate and refresh the field of rheuma­tology. Through mentorship, we can cultivate providers who understand and value the innate dignity of their patients and the challenges they face.
---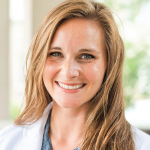 Sara Kellahan, MSN, APRN, AGPCNP-C, is a nurse practitioner at Washington University School of Medicine's Division of Rheumatology. She sees patients in the Vasculitis and Rare Disease Clinic, the Ocular Rheumatology Clinic and in general rheumatology clinics.
ADVERTISEMENT
SCROLL TO CONTINUE
Disclosures
Ms. Kellahan has received a Mentored Nurse Practitioner/Physician Assistant Award for Workforce Expansion.
Learn More
This $25,000 award was established by the Rheumatology Research Foundation to increase the supply of rheumatology healthcare providers to better meet the needs of people with rheumatic diseases across the U.S., particularly in geographically underserved areas.