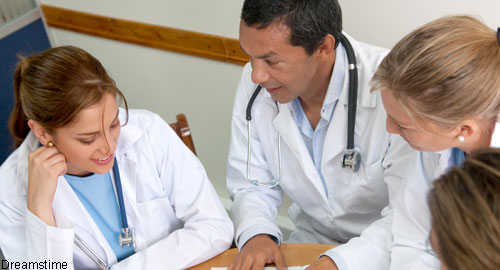 The ACR's 2015 Workforce Study of Rheumatology Specialists in the U.S. projects that a deficit of nearly 40% of full-time-equivalent rheumatologists who treat adults will exist in 2030. Demand model factors included in the initial regression model were healthcare utilization, provider practice trends, demographic changes, increased disease prevalence, per capita income and access to care.1
Also By This Author
"Due to a shortage of rheumatologists nationally, practices face increasing competition to recruit good clinicians," says Umbreen Hasan, MD, MBA, FACR, a consulting rheumatologist in Minneapolis. "Therefore, it is important to aggressively recruit candidates."
ADVERTISEMENT
SCROLL TO CONTINUE
To address this shortage, Dr. Hasan advises using both in-house recruiters and third-party recruiters. "The ACR's CareerConnection resource is an excellent platform to recruit national and international candidates, as well as locum tenens," she says. In addition, "The ACR/ARHP Annual Meeting provides a great opportunity to meet a candidate for an interactive interview. Collaboration with a regional rheumatology fellowship program can also help with recruitment, especially if trainees have rotated through your practice." Job seekers and employers alike are invited to attend the ACR Career Fair, taking place on Monday, Nov. 6 from 6:00–8:00 p.m. during the Annual Meeting.
She also suggests advertising positions on your practice's website. "An advertising campaign should have uniform verbiage, with a clear message. Portray your practice's best features and what it can offer compared [with] competitors," she says.
ADVERTISEMENT
SCROLL TO CONTINUE
Digital marketing via Facebook, Twitter, LinkedIn, Instagram and other social media platforms is low cost and enables highly targeted marketing, Dr. Hasan adds. These outlets have an immediate effect in an era of smart phones and instant messaging. Websites with job postings, such as monster.com and indeed.com, as well as physician recruiting websites, are useful places to advertise and search as well.
Networking may also help practices find the right people. Long Huynh-Duc, DO, board-certified rheumatologist, Piedmont Arthritis Clinic, Greenville, S.C., attends conferences related to rheumatology, as well as other specialties. "You never know who you will run into," he says. "I keep an open mind when meeting someone." He will also ask friends and colleagues in other specialties if they know a rheumatologist who is seeking to change practices.
Considerations
When recruiting a rheumatologist, Dr. Hasan recommends considering your practice's dynamics. If it is expanding, newly graduated rheumatologists can work in conjunction with existing providers to set up and run new clinics, as well as understand the practice's culture. If an individual rheumatologist is retiring, an experienced rheumatologist can provide stability.