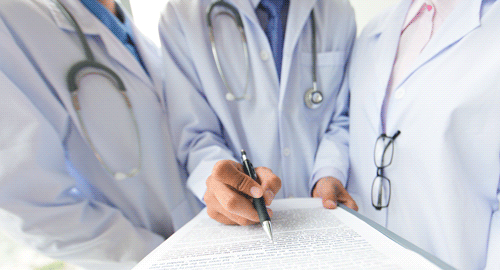 Staffing enough rheumatologists at a practice is a balancing act. What are some signs it's time to hire a new rheumatologist? And what are indications that you should hold off on adding a rheumatologist?
Also by this Author
Jonathan M. Greer, MD, FACR, FACP, president, Arthritis and Rheumatology Associates of Palm Beach in Florida, says that when a rheumatologist first announces they will be retiring is an opportune time to begin lining up a replacement. "We look for someone at least one year and preferably two years in advance of the retirement date, because it can take a long time to find the right fit," he says. "This [approach] enables us to have a good applicant pool and find someone who meets our needs and accepts our requirements."
Wait times: Long patient wait times for appointments are another consideration. With seven rheumatologists and one physician assistant, Dr. Greer's practice currently has a three-week wait time for new patients to get an appointment.
"Given this [waiting period], we are contemplating hiring two [additional] rheumatologists," he says. "But we must also consider how comfortable current rheumatologists feel about adding a new physician. They may be reluctant to do so, because they [may] fear losing patients from their base. On the other hand, we [may] lose new patients if wait times are too long."