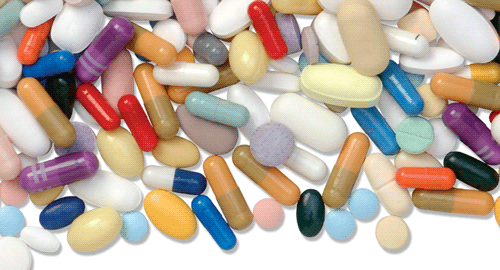 To speed the development of tocilizumab to treat giant cell arteritis (GCA), the U.S. Food and Drug Administration (FDA) designated it as a breakthrough therapy earlier this month. Also in the news, the URAT1 inhibitor lesinurad has now become available in the U.S. to treat gout.
Also By This Author
Tocilizumab Receives Breakthrough Designation for GCA
The FDA granted the designation of breakthrough therapy to tocilizumab (Actemra) for treating GCA. This autoimmune disease causes inflammation of arteries both medium and large in size, predominantly in the head, but also in the aorta and branches of the aorta.1
ADVERTISEMENT
SCROLL TO CONTINUE
To date, GCA treatment has been limited to high-dose steroids, which are used as an emergency treatment to prevent vision loss and other damage. Long-term, flare-free remission cannot always be maintained with steroids. Because of the variety of symptoms, GCA patients are usually seen by myriad specialists, including rheumatologists.
The FDA gives a breakthrough designation to expedite the development and review of treatments that show early evidence of potential clinical benefit in serious diseases to ensure patients receive access to medication as quickly as possible. Positive results of tocilizumab use in patients with GCA were seen in the Phase 3 GiACTA study. Patients treated with tocilizumab, initially as combination therapy for six months with glucocorticoids, had sustained remission though one year of treatment compared with patients who received only glucocorticoids for six to 12 months.
ADVERTISEMENT
SCROLL TO CONTINUE
Lesinurad Now Available in the U.S.
Lesurinad, FDA-approved as a once daily, 200 mg oral tablet taken in combination with a xanthine oxidase inhibitor (XOI) for the treating hyperuricemia, is now available in U.S. pharmacies.2
Lesinurad is used to treat high serum uric acid (sUA) levels associated with gout in patients who have not achieved target sUA levels with XOI monotherapy (e.g., allopurinol or febuxostat). Lesinurad, a URAT1 inhibitor, is not recommended for treating asymptomatic hyperuricemia and should not be used as a monotherapy. Tablets should be taken in the morning with food and water, and patients should remain well hydrated throughout use of the therapy.
---
Michele B. Kaufman, PharmD, CGP, RPh, is a freelance medical writer based in New York City and a pharmacist at New York Presbyterian Lower Manhattan Hospital.
ADVERTISEMENT
SCROLL TO CONTINUE