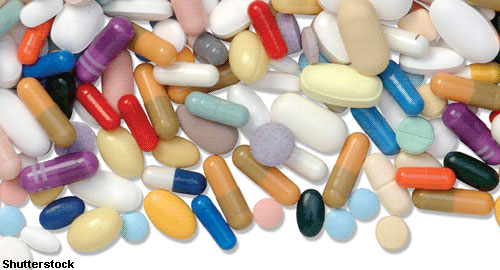 Upadacitinib is an investigational oral selective JAK1 inhibitor currently in Phase 3 clinical trials to treat rheumatoid arthritis (RA), psoriatic arthritis (PsA) and Crohn's disease.1 It is also being investigated to treat ulcerative colitis, ankylosing spondylitis, atopic dermatitis and giant cell arteritis.
Also by this Author
SELET-COMPARE Study
Results from the first phase of the ongoing SELET-COMPARE study have been announced. This 12 week, Phase 3, multicenter, randomized, double-blind study evaluated the efficacy and safety of upadacitinib.1 During the trial, 15 mg once-daily upadacitinib was compared with placebo and adalimumab in adult patients with moderate to severe RA receiving stable background methotrexate with an inadequate response. Patients receiving methotrexate were randomized 2:2:1 to receive 15 mg once-daily upadacitinib (n=651), placebo (n=651) or 40 mg adalimumab given as a subcutaneous injection every other week (n=327).
During this first phase, the study's primary endpoints were the percentage of patients who achieve ACR20 and clinical remission (based on DAS28[CRP]) at Week 12 compared with placebo-treated patients. Secondary endpoints were a change in the modified total Sharp score; the percentage of patients who achieved ACR50, low disease activity, changes in pain measured by the Patient's Assessment of Pain (based on VAS); and changes in physical function measured by the Health Assessment Questionnaire-Disability Index (HAQ-DI) for upadacitinib-treated patients compared with both placebo- and adalimumab-treated patients.
Week 12 Results