You Might Also Like
Explore This Issue
June 2014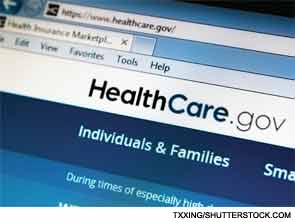 States can operate their own exchanges or defer to the federal Health Care Exchange.
ADVERTISEMENT
SCROLL TO CONTINUE


The American College of Rheumatology (ACR) is unique because our membership includes both physicians and healthcare professionals. This special relationship allows physician and health professional volunteers to unite in providing resources to help rheumatology move forward with the implementation of healthcare reform.
ADVERTISEMENT
SCROLL TO CONTINUE
With the ongoing rollout of the Patient Protection and Affordable Care Act (ACA) we know what happens in government affects us profoundly in how we achieve our mission of Advancing Rheumatology! Made law in March 2010, the ACA represents the largest change to healthcare delivery since the enactment of Medicare and Medicaid in 1965. No aspect of the healthcare system will be left untouched by the ACA. Three core goals of the ACA are to provide access to affordable coverage, improve healthcare quality and reduce the growth in healthcare spending.
The fourth year of a multiyear rollout of these changes, 2014 has seen significant changes in patient access. ACA implementation seeks to expand access for millions of Americans, but so far the basic infrastructure of care delivery has changed little. The expansion of Medicaid and the ability to purchase insurance on healthcare exchanges were the ACA's two primary ways of expanding coverage and access.
Use of healthcare exchanges to purchase insurance is not a new concept and has been around since the 1970s. However, what's new is the option for states to operate their own exchanges or to defer to the federal Health Care Exchange, also known as the Marketplace (www.healthcare.gov). Coverage is based on state-level benchmarks. Although the rollout of the Marketplace made the news for its technical glitches, more than 8 million Americans now have insurance obtained through this system.
ADVERTISEMENT
SCROLL TO CONTINUE
The Marketplace also provides a method for those who qualify for Medicaid to access the system and enroll. According to the Department of Health and Human Services, new Medicaid enrollments are over 3.5 million. These Medicaid enrollment numbers vary widely by state, and 24 states chose not to expand their programs.
Types of insurance purchased on the exchanges vary by type, cost, state and region. All plans offered by the exchanges have to meet the basic essential benefit criteria defined by the ACA. These must include items and services within each of 10 categories: ambulatory patient services; emergency services; hospitalization; maternity and newborn care; mental health and substance use disorder services, including behavioral health treatment; prescription drugs; rehabilitative and habilitative services and devices; laboratory services; preventive and wellness services and chronic disease management; and pediatric services, including oral and vision care.