You Might Also Like
Explore This Issue
January 2014
Also By This Author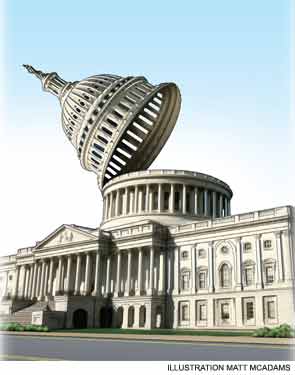 ADVERTISEMENT
SCROLL TO CONTINUE
It has survived a bitterly divided Congress and polarized public, a narrow Supreme Court ruling, and a 16-day government shutdown triggered by an effort to defund or repeal it. It's been hailed by some as the most significant healthcare reform in a half-century, and roundly scorned by others as an ill-advised debacle.
With some of its most hotly contested provisions taking effect, the Patient Protection and Affordable Care Act (ACA)—or "Obamacare" as both backers and detractors now call it—has been the object of optimism and consternation. Its supporters have pointed to the promise of unprecedented healthcare access for millions, while critics have highlighted the trickle of consumers able to access the main web portal during an error-plagued rollout.
ADVERTISEMENT
SCROLL TO CONTINUE
Beyond the heated rhetoric, however, what will the complicated and fast-evolving elements of the ACA actually mean for rheumatologists, and for access, affordability, capacity, and delivery? In the short term, analysts say so much change is happening all at once that it's nearly impossible to predict how it might turn out. "Everyone's kind of holding their breath to see what happens," says Ann O'Malley, MD, a senior fellow at the Washington, D.C.–based Center for Studying Health System Change.
Even so, experts are already seeing the signs of major trends. In the short term, one emerging theme is considerable geographical variation in consumer access and costs and in pressure on providers. "How this is going to feel will depend, to a great extent, on where you live," says Leighton Ku, PhD, MPH, director of the Center for Health Policy Research at George Washington University School of Public Health and Health Services in Washington, D.C.
Analysts also have seen hints of more universal changes, including an accelerated trend toward the consolidation of provider groups, an added emphasis on team-based care, and significant momentum towards a pay-for-performance delivery model.
ADVERTISEMENT
SCROLL TO CONTINUE
For rheumatology patients, the biggest upside to the ACA is its expanded coverage, says Timothy Laing, MD, a rheumatologist and the associate chair for clinical programs for the department of internal medicine at the University of Michigan in Ann Arbor. That coverage, of course, isn't sufficient for actual access, but it is necessary. "You can't take care of somebody if they can't get in the door," he says. "That's the big thing."
Because rheumatologists take care of so many patients with chronic conditions, Dr. Laing says, two other aspects of the ACA are particularly relevant to the subspecialty. The new law, he says, bans insurers from excluding patients due to preexisting conditions or from capping lifetime coverage. "To have a fair approximation of coverage that comes closer to being universal without a couple of the really big limitations that previously existed—that of discriminating against people with preexisting conditions and then capping them out at some arbitrary figure—that's huge," he says.
There's this broad theme out there of trying to get away from fee-for-service with various models, accountable care organizations, and other experiments, to see if they will lower cost and improve quality.

—Timothy Laing, MD
An Uneven Exchange
Not everything has gone according to plan, however. One of the law's most visible elements, the health insurance exchange or marketplace, got off to a rocky start Oct. 1 when computer issues hobbled the main healthcare.gov portal for 36 state exchanges and plagued many state-run sites as well. Older and sicker patients are generally more motivated to keep trying to enroll, despite the balkiness of the main web-based portal. The same isn't necessarily true for younger and healthier people, dubbed "young invincibles," whose participation will be vital to help balance each state's risk pool. Because they generally seek out care far less often than older consumers, their lower medical costs can help compensate for higher expenditures elsewhere.