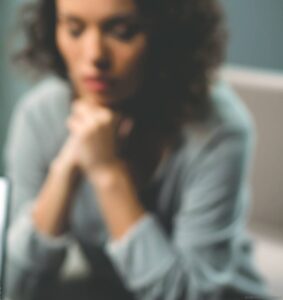 Research suggests that patients with psoriasis and psoriatic arthritis (PsA) have a greater risk of depression, anxiety and, in some cases, substance abuse and dependence than the general population, yet symptoms often go unrecognized and untreated by medical professionals. Both psoriasis and PsA are associated with depression, with up to 30% of patients in either group experiencing depression, says Alexis Ogdie, MD, MSCE, director of the Penn Psoriatic Arthritis Clinic, Philadelphia, and associate professor of medicine at the Hospital of the University of Pennsylvania.
Studies show that patients from both groups are at risk for depression, anxiety and substance abuse disorder and may benefit from screening for mental distress. Self-worth and mental outlook are often interconnected with a patient's efforts to cope with aspects of a rheumatic disease.
Embarrassment, Pain & Social Isolation
Patients with psoriasis may be so embarrassed by skin rashes that they avoid social interaction and activities, winding up in a self-imposed isolation that can leave them feeling lonely and depressed. Some people have had the condition from childhood and grew up with people staring at them and asking if the condition is contagious, notes Dr. Ogdie.
"There can be stigma attached to the skin condition," says Dr. Ogdie. "Patients really feel that, and it can sometimes lead them to feel depressed."
Results of one study revealed a majority of patients felt stigmatized by psoriasis and especially disliked that people stared at their skin changes.1 Additionally, depression worsened for people who felt stigmatized by their psoriasis in social situations.
Questionnaire responses indicated patients anticipated rejection and felt guilt and shame from the stigmatization. Greater awareness is needed to better inform the public that psoriasis is not contagious and is a disease like many other chronic conditions, study authors noted.1
People with joint pain from PsA may also socially isolate because when the condition flares, they often can't participate in their usual activities, notes Dr. Ogdie. The loss of enjoyment from being active and the physical pain of aching joints can lead to, or deepen, depression and anxiety.
Researchers in Canada who examined the prevalence of anxiety and depression in psoriatic disease found the rate was significantly higher in patients who have PsA than those with psoriasis only, without PsA.2 The researchers estimated that about one in five patients with PsA have depression, and their rate of anxiety is even higher, according to their results and similar studies.