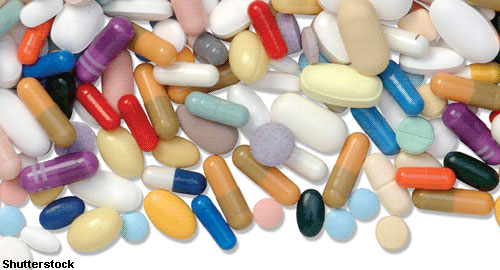 Zilretta Promising in Phase 2 Trial
Zilretta (triamcinolone acetonide extended release) is an intra-articular injection for managing osteoarthritis (OA) knee pain. A Phase 2 study of the treatment examined blood glucose levels in patients with type 2 diabetes and OA knee pain.1
 During the double blind, randomized study, data showed that patient's blood glucose levels were significantly lower after administration of Zilretta compared with those in patients treated with an injection of immediate release triamcinolone acetonide in crystalline suspension (TAcs). Blood glucose levels were measured 72 hours prior to injection through 72 hours after the injection. Adverse event rates were low and similar between treatment groups. Adverse events were all Grade 1 or 2, and no Zilretta-treated patients experienced an index-knee or injection-related adverse event.
Zilretta is not intended for repeat administration. The treatment was approved by the U.S. Food and Drug Administration as the first extended release intra-articular injection for OA. Its formulation combines triamcinolone acetonide with a poly lactic-co-glycolic acid (PLGA) matrix that provides pain relief for more than 12 weeks.
Filgotinib Promising for RA in Phase 3 Trial
Filgotinib, a selective JAK1 inhibitor, has met the primary endpoint and all key secondary endpoints in its first Phase 3 study for rheumatoid arthritis (RA). This study (FINCH 2) was a global, randomized, placebo-controlled study in adults with moderate to severe, active RA with prior intolerance or inadequate response to biologic agents.2
In the study, the primary endpoint was the proportion of patients who achieved an ACR20 response at Week 12. Key secondary endpoints included the proportion of patients achieving ACR50 and ACR70, as well as the proportion of patients achieving low disease activity and clinical remission at Weeks 12 and 24. Patients received either 100 mg filgotinib once daily, 200 mg filgotinib once daily or placebo.
All primary and secondary endpoints were significantly higher for filgotinib-treated patients compared with placebo-treated patients. Overall, filgotinib was generally well tolerated with no new safety signals identified. During the study, two major adverse cardiovascular events occurred, as well as one subarachnoid hemorrhage in a placebo-treated patient and one myocardial ischemia in a 100 mg filgotinib-treated patient.
---
Michele B. Kaufman, PharmD, BCGP, is a freelance medical writer based in New York City and a pharmacist at New York Presbyterian Lower Manhattan Hospital.
References
Flexion Therapeutics Inc. News release: Flexion Therapeutics announces publication of phase 2 diabetes data in September issue of Rheumatology. 2018 Sep 10.
Gilead. News release: Gilead and Galapagos announce filgotinib meets primary and all key secondary endpoints in first phase 3 study in rheumatoid arthritis. 2018 Sep 11.