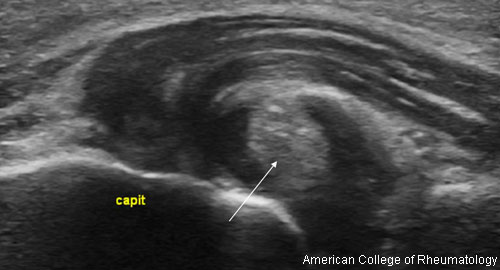 When Beverly Johnson, MD, became the chief of rheumatology at Jacobi Medical Center & North Central Bronx Hospital in New York more than two years ago, she was already trained in musculoskeletal ultrasound.
Also by this Author
Unfortunately, as a safety net hospital that treats a lot of undocumented and uninsured patients, the hospital didn't have the budget for an ultrasound machine. But the hospital's auxiliary program was able to purchase one. "We wanted to give the best possible care to patients, regardless of their income status," says Dr. Johnson.
Dr. Johnson began using the ultrasound machine on her patients. "The fellows became interested in learning this technology, and patients expressed interest in getting ultrasound-guided injections and diagnostic ultrasounds," she says.
Given this, Dr. Johnson, who is also an assistant professor of medicine at Albert Einstein College of Medicine, started a series of lectures for the rheumatology fellows on how to perform ultrasounds and began taking the machine on inpatient rounds and clinics. "Because of its popularity, we decided to create a separate clinic just for ultrasound," she says.