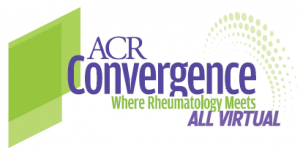 ACR Convergence 2021—With more than 600 speakers and science presentations and 13,500 participants from 110+ countries, ACR Convergence 2021 gave rheumatologists a global view of advances and challenges within the field of rheumatology. It also managed to connect new and old friends, albeit virtually.
During the Closing Session: A Look Beyond: Open Reflection & Future Innovation, speakers shared their thoughts on some of the most illuminating sessions and challenges facing rheumatology.
ADVERTISEMENT
SCROLL TO CONTINUE
Taken by Surprise
With the diversity of sessions involved in this year's ACR Convergence, speakers remarked on sessions with findings that took them by surprise.
The role of the microbiome in rheumatoid arthritis (RA) pathogenesis was an interesting and surprising topic for Jennifer Anolik, MD, PhD, a rheumatologist with the University of Rochester Medical Center, New York. An abstract that examined RA patients and mouse models found that researchers could identify a commensal bacteria isolated from RA patients and that these same patients made RA antibodies that interacted with the bacteria. When the bacteria were given to mice, it induced RA.1
ADVERTISEMENT
SCROLL TO CONTINUE
This type of research may lead toward future therapeutics that can target the microbiome for the emergence of disease and treatment, Dr. Anolik said.
Marian T. Hannan, DSc, MPH, professor of medicine at Harvard Medical School, Cambridge, Mass., and co-director of the Musculoskeletal Research Center and senior scientist, Hinda and Arthur Marcus Institute for Aging Research, Boston, was particularly interested in research related to environmental and social factors. For example, she highlighted sessions that discussed research on climate and pollution as they relate to autoimmunity.
Additionally, Dr. Hannan noted that the ARP Distinguished Lecture by Edward Yelin, PhD, University of California, San Francisco, raised the question of whether being poor makes you sicker or if being sick makes you poor. "Both are true," Dr. Hannan said, adding that Dr. Yelin talked about outcomes related to lupus and RA as they tie into where patients live, their employment status and the labor market being as important as clinical interventions.
ADVERTISEMENT
SCROLL TO CONTINUE
"We tend to focus on treatments and diagnosis, and the interplay that has on our environment and people's personal circumstances are huge. It underscores how much I don't think about that, but I should," Dr. Hannan said.
Findings related to multisystem inflammatory syndrome in children (MIS-C) were of interest to Erica Lawson, MD, a pediatric rheumatologist at University of California, San Francisco, as children with MIS-C fill patient wards. One update supported the idea that glucocorticoids plus intravenous immunoglobulin (IVIG) is a better treatment option than IVIG alone to treat those with MIS-C, she said.