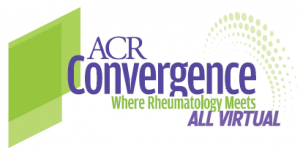 ACR CONVERGENCE 2020—In 2018, James P. Allison, PhD, and Tasuku Honjo, MD, PhD, were named the winners of the Nobel Prize in Physiology or Medicine for their discovery of cancer therapy by inhibition of negative immune regulation.1 These researchers revealed some of the ways certain proteins function as brakes on the immune system and how releasing these brakes could unleash immune cells and allow them to attack cancerous tumors. These discoveries and the practical implementation of such insights have led to an entirely new field within oncology that uses immune checkpoint inhibitors (ICIs) to effectively treat malignancy in ways that were not possible just a few years ago. However, every coin has two sides, and that is perhaps the best way to describe a potential side effect of ICIs: immune-related adverse events (irAEs).
Core Tenets of Cancer Immunotherapy
At ACR Convergence 2020, this topic was discussed in eloquent detail during the session titled Checkpoint Inhibitors: Past, Present and Future. Jedd Wolchok, MD, PhD, Lloyd J. Old/Virginia and Daniel K. Ludwig Chair in Clinical Investigation and chief of the Immuno-Oncology Service at Memorial Sloan Kettering Cancer Institute, New York, described the core tenets of cancer immunotherapy.
Dr. Wolchok discussed the way ipilimumab augments T cell activation and proliferation by binding CTLA4, thereby blocking the inhibitory signal of this pathway. A different ICI, nivolumab, binds to the PD-1 receptor and blocks its interaction with PD-L1 and PD-L2, thereby impairing PD-1 pathway-mediated inhibition of the immune response to such entities as tumor cells. These medications are now effective components of the treatment regimens for lung cancer, esophageal cancer and melanoma, among other malignancies. Unleashing the effects of the immune system in this manner allows immune-mediated toxicities to occur in various organ systems, creating the potential for significant morbidity and mortality.
The exact incidence of irAEs is not known, and varies based on ICI regimen and the type of cancer being treated, but, as a general rule, the frequency and severity of irAEs appear to be greatest among patients receiving ipilimumab/nivolumab combination therapy, when compared with monotherapy.2-4 Colitis and hypophysitis are more common in patients receiving CTLA-4 therapy, and arthritis, pneumonitis and thyroiditis are more frequently seen in patients on PD-1 therapy.5-7  
Some of the key takeaways from Dr. Wolchok's portion of the talk were: 1) irAEs are not uncommon; 2) it is incumbent upon oncologists to screen for and promptly recognize signs of irAEs; and 3) when detected, oncologists should work together with rheumatologists to understand the nature of the irAE in question and effectively treat and manage these issues.