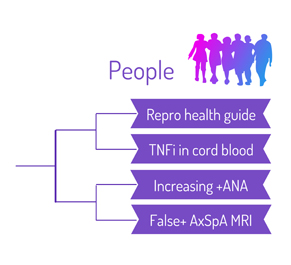 Editor's note: RheumMadness is the place for everyone crazy about rheumatology to connect, collaborate, compete and learn together. During RheumMadness, rheumatology concepts represent teams that compete against each other in a tournament, much like basketball teams do in the NCAA's March Madness tournament. In a series for The Rheumatologist, readers will get a chance to read the scouting reports for each concept team. These reports are written by rheumatology fellows from 13 programs throughout the U.S.
You Might Also Like
Explore This Issue
May 2022
Don't forget to submit your RheumMadness 2022 bracket by March 25. The more your picks match those of our Blue Ribbon Panel of rheumatologists, the more points you get. Learn more about the panel and how the brackets work online.
ADVERTISEMENT
SCROLL TO CONTINUE
Connect with RheumMadness by subscribing to the podcast and joining the conversation on Twitter, #RheumMadness. Learn more on the RheumMadness website.
Region: People Team: Reproductive Health Guide
Sports pundits love to talk about a team's ability in terms of offensive and defensive production. This team takes that conversation to another level by focusing on reproduction. With the first ever ACR Guideline for the Management of Reproductive Health in Rheumatic and Musculoskeletal Diseases, this team highlights the crucial role of rheumatologists in discussing reproductive health and family planning with patients.1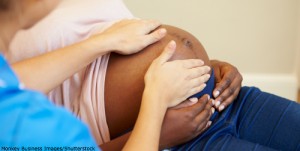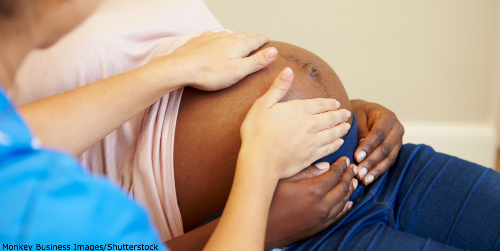 Up to half of premenopausal women with chronic inflammatory diseases report that family planning topics are not adequately addressed during appointments with specialists.2 This conversation should not be left to gynecologists. A patient focus group convened during the ACR guideline process emphasized that rheumatologists are "the doctors who know them and their medications best."1
This guideline plays the full court press to perfection, covering almost any topic a clinician may want to know about regarding the reproductive health of women and men with rheumatic conditions. Key topics include pre-conception counseling, contraception, assisted reproductive technology, fertility preservation with cyclophosphamide, hormone replacement therapy, management of rheumatic disease during pregnancy and the compatibility of medications with pregnancy and breastfeeding.
ADVERTISEMENT
SCROLL TO CONTINUE
Each topic is packed with critical interventions that may improve patient outcomes, such as aspirin to prevent preeclampsia in patients with systemic lupus erythematosus and antiphospholipid antibodies.
For clinicians who are not used to engaging in these conversations, the guideline suggests beginning the conversation with the one key question: "Would you like to become pregnant in the next year?"
Additionally, the guideline emphasizes the importance of collaborating with maternal fetal medicine and other specialists to provide optimal care throughout the reproductive cycle because rheumatic diseases and obstetric complications often mimic one another. Multidisciplinary discussions are necessary to plan anticoagulation in antiphospholipid syndrome and fetal echocardiograms in patients with anti-Ro/SS-A antibodies.