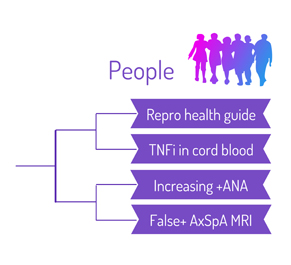 Editor's note: RheumMadness is the place for everyone crazy about rheumatology to connect, collaborate, compete and learn together. During RheumMadness, rheumatology concepts represent teams that compete against each other in a tournament, much like basketball teams do in the NCAA's March Madness tournament. In a series for The Rheumatologist, readers will get a chance to read the scouting reports for each concept team. These reports are written by rheumatology fellows from 13 programs throughout the U.S.
You Might Also Like
Explore This Issue
May 2022
Don't forget to submit your RheumMadness 2022 bracket by March 25. The more your picks match those of our Blue Ribbon Panel of rheumatologists, the more points you get. Learn more about the panel and how the brackets work online.
ADVERTISEMENT
SCROLL TO CONTINUE
Connect with RheumMadness by subscribing to the podcast and joining the conversation on Twitter, #RheumMadness. Learn more on the RheumMadness website.
Region: People Team: TNFi in Cord Blood
Wardell Stephen "Dell" Curry Sr. and Steph Curry, Tim Hardaway and Tim Jr., Joe and Kobe Bryant—all exemplify athletic skill passed from parent to child. In this scouting report, we explore a different type of transference to help patients and providers understand the safety of tumor necrosis factor (TNF) inhibitor use during pregnancy.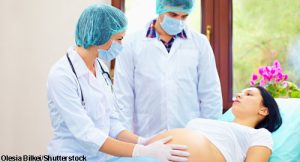 The 2016 EULAR Points to Consider for Use of Anti-Rheumatic Drugs Before Pregnancy, and During Pregnancy and Lactation support the use of TNF inhibitors during the first half of pregnancy.1 Although the EULAR taskforce synthesized existing data to develop much-needed recommendations, the analysis was limited by the need to focus on widely studied end points, such as congenital malformations. Quantifying drug levels transferred to the fetus during pregnancy would be the most useful. But how could this be done safely given the vulnerable population being studied?
That's where our article comes in. Our base article is one of the few larger trials looking at biochemical evidence of TNF inhibitor concentrations in cord blood, thus helping quantify drug transference from mother to fetus during pregnancy.2 In the study, all anti-TNF drugs were stopped at the time recommended by EULAR (typically between 20­ and 37 weeks of gestation).1 Results showed that adalimumab (n=25; stopped by week 20) was detected in 48% of cord blood samples; infliximab (n=14; stopped by week 20) was detected in 57% of cord blood samples; certolizumab (n=68; continued throughout pregnancy) was detected in 5.9% of cord blood samples; and etanercept (n=30; stopped prior to week 30) was not detected in any cold blood samples (lower limit of quantification 0.1 μg/mL).