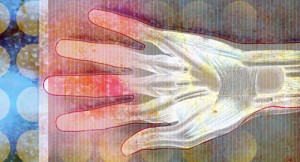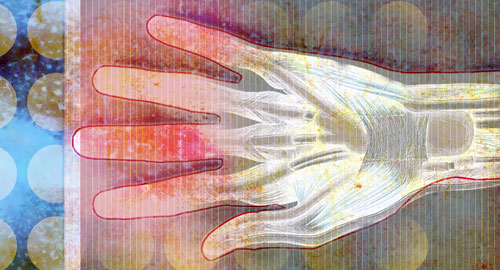 Individuals with hand osteoarthritis (OA) and a high body mass index (BMI) tend to have more severe pain in the hands, feet, knees and hips than individuals with OA and a normal BMI (18.5–24.9 kg/m2). Specifically, the investigators found that each five-unit increase in BMI was associated with more severe hand pain, foot pain, knee and hip pain, generalized pain and pain sensitization.
You Might Also Like
Also By This Author
A study from Marthe Gloersen, MD, Diakonhjemmet Hospital and the University of Oslo, Norway, and colleagues indicates that systemic effects of obesity, as measured by leptin, may play a larger mediating role for pain in the hands than in the lower extremities. Their results, published in the March 2022 issue of Arthritis & Rheumatology, also suggest low-grade inflammation, as measured by high-sensitivity C-reactive protein (hsCRP), may contribute to generalized pain in overweight and obese individuals.1 The authors conclude their paper by suggesting weight loss may be a strategy to prevent or treat pain in individuals with hand OA.
ADVERTISEMENT
SCROLL TO CONTINUE
Obesity Associated with Hand Pain
The cross-sectional, Nor-Hand study included 300 patients (19 of whom had missing plasma and serum samples) with a wide range of pain intensity in the hands, feet, knees and hips—but their highest pain intensity was in the hands. The study population was predominately women (89%), and the patients had a median age of 61 years. The investigators analyzed serum for hsCRP and matrix metalloproteinase–dependent degradation of C-reactive protein (CRPM). They measured hsCRP on an ADVIA 1800 platform using a CardioPhase hsCRP assay according to the manufacturer's instructions.
For every five-unit increase in BMI, hand pain measured by the Australian/Canadian Osteoarthritis Hand Index (AUSCAN) increased by 0.64 (95% confidence interval [CI] 0.23, 1.08). Estimates of the total effects per standard deviation (13.1 cm) increase in waist circumference on pain were in similar magnitude to the estimates reported for BMI.
ADVERTISEMENT
SCROLL TO CONTINUE
"Our findings suggest the systemic effects of obesity play a role in hand pain," says Dr. Gloersen. Although she expected that higher BMI would contribute to pain in the lower extremities, she found the association between BMI and pain in the hands, although modest, to be noteworthy. Although such a positive association between BMI and hand pain has been shown in previous cross-sectional studies, longitudinal studies have not been able to demonstrate that baseline BMI or changes in BMI are associated with hand pain.2,3
What Drives the Association?
The current study repeated the established finding that overweight (BMI of 25–29.9 kg/m2) and obese (BMI of ≥30 kg/m2) individuals are more likely to have elevated CRP levels compared with persons of normal weight.4 Next, the researchers analyzed the following inflammatory biomarkers: hsCRP, matrix metalloproteinase-dependent degradation of CRP (CRPM), interleukin (IL) 1β, IL-1 receptor antagonist (IL-1Ra), IL-4, IL-6, IL-10, IL-12, IL-17, IL-18, IL-21, interferon-ɣ, tumor necrosis factor (TNF), vascular endothelial growth factor, granulocyte-macrophage colony-stimulating factor (GM-CSF), CCL2, CCL3, CCL4, CXCL10, leptin and resistin.