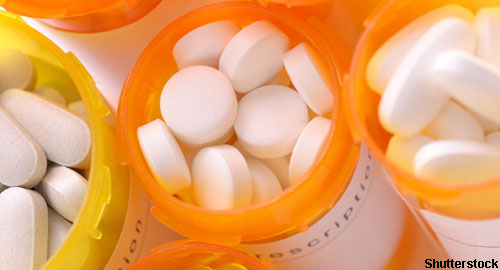 In the U.S., a new formulation and an ergonomic delivery system for single doses of etanercept are now available for patients with rheumatoid arthritis (RA). In other news, the U.S. Food and Drug Administration (FDA) has approved ixekizumab to treat active psoriatic arthritis (PsA).
Also By This Author
New Auto-Injector for Etanercept
In September 2017, the FDA approved the Enbrel (etanercept) Mini with AutoTouch, a new delivery system designed to administer a single dose of etanercept.1 The delivery system, which was awarded the Arthritis Foundation's Ease of Use Commendation, is now available for patient use in the U.S .
ADVERTISEMENT
SCROLL TO CONTINUE
The AutoTouch is a reusable autoinjector for patients with RA. It features an ergonomic handle, a needle that stays hidden during injection, a skin-placement sensor, a speed switch with three injection speeds, a progress bar and a speaker.
The AutoTouch uses 50 mg/mL single-dose, prefilled cartridges of etanercept. This new etanercept formulation had significantly lower mean injection site pain than the current formulation. A Phase 3b multicenter, randomized, double-blind, crossover study in adults with moderate to severe RA or PsA was conducted to assess injection site pain associated with this modified etanercept formulation.
ADVERTISEMENT
SCROLL TO CONTINUE
The results: Study participants indicated they experienced a significant reduction in injection site pain. Adverse events were similar to those seen in prior studies in adults with moderate to severe RA and PsA.
FDA Approves Ixekizumab for Active PsA
In March 2016, the FDA first approved ixekizumab (Taltz) as an 80 mg/mL injection to treat adults with moderate to severe plaque psoriasis who are candidates for systemic therapy or phototherapy. Recently, ixekizumab was approved to treat adults with active PsA. The agent may be administered in monotherapy or taken in combination with a conventional disease-modifying anti-rheumatic drug (DMARD), such as methotrexate.1
The safety and efficacy of ixekizumab was established during two randomized, double-blind, placebo-controlled Phase 3 studies, SPIRIT-P1 and SPIRIT-P2, in more than 670 adults with active PsA. SPIRIT-P1 was conducted in patients with active PsA who were biologic DMARD therapy naive. SPIRIT-P2 evaluated the efficacy and safety of ixekizumab compared with placebo in tumor necrosis factor inhibitor (TNFi)-experienced patients with active PsA who failed one or two TNF inhibitors.
ADVERTISEMENT
SCROLL TO CONTINUE
In both studies, patients had to have been diagnosed with active PsA for six or more months and had to have at least three tender and three swollen joints. At Week 16, inadequate responders, who were determined by blinded tender and swollen joint count criteria, received rescue therapy. These patients were then analyzed as non-responders.