Editor's note: EULAR 2020, the annual European congress of rheumatology, which was originally scheduled to be held in Frankfurt, Germany, starting June 3, was canceled and moved to a virtual format due to the COVID-19 pandemic.
You Might Also Like
Also By This Author
EULAR 2020 e-CONGRESS—As rheumatologists grapple with how to manage patients in the COVID-19 era, the ACR and European League Against Rheumatism (EULAR) recommend joint decision making between patients and rheumatologists, limiting in-person visits for many patients and continuing treatment with glucocorticoid use, but at the lowest dose possible.
ADVERTISEMENT
SCROLL TO CONTINUE
These and other suggestions—assembled in separate efforts by the two organizations, but which have much overlap—are subject to change as more data become available about the virus and rheumatic disease, experts said in a session of the European e-congress of rheumatology. Both organizations have pledged to revisit the recommendations frequently.
According to EULAR
Robert Landewé, MD, PhD, professor of rheumatology, Department of Clinical Immunology and Rheumatology, University of Amsterdam, who leads a task force developing the recommendations for EULAR, said that so far there is no evidence that people with rheumatic and musculoskeletal diseases are at greater risk for contracting the virus, or that they'll fare worse if they do.1 But he indicated there's legitimate reason to monitor the situation carefully.
ADVERTISEMENT
SCROLL TO CONTINUE
"The rheumatological community rapidly got very concerned," Dr. Landewé said. "We treat patients with autoimmune disease and those patients using immunosuppressive drugs. And immune suppression and infection do not go along very well."
Dr. Landewé said some physicians treating COVID-19 have reportedly stopped the use of immunosuppressive drugs on their own.
"We should try to avoid that situation," he said, adding that the diagnosis and treatment of COVID-19 should be the primary responsibility of a pulmonologist, infectious disease expert or internist. Because of their expertise in immunosuppressive treatment, however, the task force recommends rheumatologists make themselves available for COVID guideline committees.
ADVERTISEMENT
SCROLL TO CONTINUE
Patients with rheumatic and musculoskeletal diseases who are stable can have their in-person visits and blood monitoring postponed temporarily, potentially using remote visits instead, Dr. Landewé said. But in cases of active disease or signs of drug toxicity, the patient and physician should consider a visit, weighing the risks and benefits together.
The EULAR task force says it's more important than ever to aim for the lowest possible dose of glucocorticoids, although they should be continued. The group couldn't come to a consensus on action to be taken for patients with mild COVID-19 symptoms, so it suggests handling such cases on an individual basis. But when COVID-19 is worsening, patients should seek immediate expert advice and follow their local treatment recommendations.
The task force underscored the importance of disease-modifying anti-rheumatic drugs (DMARDs) remaining available for rheumatic and musculoskeletal disease patients, including hydroxychloroquine, which has drawn interest for COVID-19 use after publicity, despite a lack of strong evidence that it is effective in preventing or treating the virus.
"The off-label use of DMARDs in COVID-19 outside the context of clinical trials should be discouraged," the group wrote.
Dr. Landewé said it's crucial to stay in touch, even as the pandemic continues for a long period, because patients need the support and the encouragement to stay on top of their disease management.
"Don't lose contact with those patients," he said.
According to the ACR
The ACR's published clinical guidance for the care of adult patients with rheumatic diseases during the COVID-19 pandemic is mostly in concert with EULAR's recommendations, which is encouraging, said Ted Mikuls, MD, a member of the ACR task force that developed the guidance and the Umbach Professor of Rheumatology at the University of Nebraska Medical Center, Omaha, where he also serves as vice chair of research for the Department of Internal Medicine.2
"We're approaching the unknown from very different parts of the world and arriving in a very similar place," Dr. Mikuls said.
The ACR guidance offers more specific suggestions in cases of suspected exposure, recommending clinicians stop immunosuppressants, non-interleukin (IL) 6 biologics and JAK inhibitors for patients who are stable after an exposure to the virus, while hydroxychloroquine, sulfasalazine and non-steroidal anti-inflammatory drugs should be continued. With documented or presumed COVID-19, the guidance recommends hydroxychloroquine should be continued with appropriate cautions in place, but sulfasalazine, methotrexate, leflunomide, immunosuppressants, non-IL-6 biologics and JAK inhibitors should be stopped or held.
In response to a question about JAK inhibitor use, Dr. Mikuls said the panel was uncertain about what to recommend for COVID-19 patients, saying task force members "didn't necessarily vote against that, but weren't ready to endorse that strategy."
He pointed out that high-dose JAK inhibition has been linked with thromboembolic events, and this has been seen with COVID-19, too. "I think that's given folks pause," he said.
Despite the recent attention paid to hydroxychloroquine, and data pointing to cardiotoxicity, Dr. Mikuls said the drug's benefits have to be kept in mind.
"We have good data that, optimally dosed, … hydroxychloroquine reduces morbidity, reduces mortality, related to lupus," he said. "I don't think we can lose sight of that."
The ACR guideline task force will meet monthly and is prepared to make changes to the guidance just as frequently, if needed.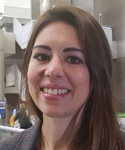 The Data
Féline Kroon, MD, rheumatologist in training at Zuyderland Medical Center, the Netherlands, described the yawning gap between the need for data and what actually exists in the literature. She found 104 publications on COVID-19 and rheumatic diseases. Just 23—all published within the previous two months—were case studies or observational cohorts with any original data; the rest were viewpoint pieces or "narrative reviews."
The case studies had a median number of patients of one. The cohort studies had a median of 165 patients, but the number of patients with COVID-19 in those studies is far lower, Dr. Kroon said.
The news that spread recently about hydroxychloroquine is a cautionary tale, she said. In vitro results suggesting a benefit in COVID-19 led to anecdotal publications that had serious limitations. Nonetheless, the drug found its way into many clinical protocols, because physicians were desperate for safe and effective treatments.
"An oversimplification and also a quick dissemination of these publications was done in the lay press, and this was amplified by social media," Dr. Kroon said. "You can see how important it is that we interpret the evidence that we have in the right way. … Our interpretation can have large societal implications."
---
Thomas R. Collins is a freelance writer living in South Florida.
References
Landewé RB, Machado PM, Kroon F, et al. EULAR provisional recommendations for the management of rheumatic and musculoskeletal diseases in the context of SARS-CoV-2. Ann Rheum Dis. 2020 Jun 5;annrheumdis-2020-217877. [Online ahead of print]
Mikuls T, Johnson S, Fraenkel L, et al. American College of Rheumatology guidance for the management of rheumatic disease in adult patients during the COVID-19 pandemic. Arthritis Rheumatol. 2020 Apr 29. [Online ahead of print]