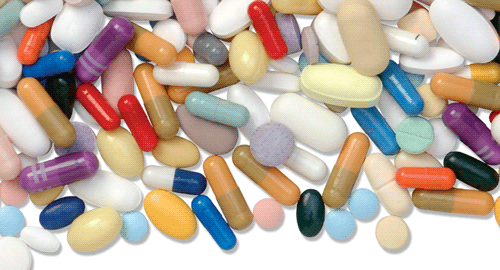 The U.S. Food and Drug Administration (FDA) has approved a supplemental biologics license application for denosumab (Prolia and Xgeva).1,2 Both agents are RANK ligand (RANKL) inhibitors.
You Might Also Like
Also By This Author
The approved application includes that the risk of osteonecrosis of the jaw (ONJ) may increase with the patient's duration of exposure to the agent. This statement has been added to the ONJ section under Warnings and Precautions in the package labeling for both denosumab agents.
ADVERTISEMENT
SCROLL TO CONTINUE
Generally, patients should undergo a routine oral exam prior to initiating denosumab treatment. A dental exam with preventive dentistry is recommended, especially for patients with ONJ risk factors, such as undergoing invasive dental procedures; having cancer; receiving concomitant agents, such as chemotherapy, corticosteroids and/or angiogenesis inhibitors; having poor oral hygiene; and having certain comorbid conditions.
Prolia (denosumab) is FDA approved for increasing bone mass in postmenopausal women with osteoporosis and women at high risk of fracture receiving adjuvant aromatase inhibitor therapy for breast cancer. It's also FDA approved in men with osteoporosis at high risk of fracture and to increase bone mass in those receiving androgen deprivation therapy for non-metastatic prostate cancer.
ADVERTISEMENT
SCROLL TO CONTINUE
Xgeva (denosumab) is FDA approved for preventing skeletal-related events in patients with bone metastases from solid tumors and for treating hypercalcemia of malignancy refractory to bisphosphonate therapy. It's also FDA approved to treat adults and skeletally mature adolescents with unresectable giant cell bone tumors for which surgical resection is likely to result in severe morbidity.
---
Michele B. Kaufman, PharmD, CGP, RPh, is a freelance medical writer based in New York City and a pharmacist at New York Presbyterian Lower Manhattan Hospital.
References
ADVERTISEMENT
SCROLL TO CONTINUE