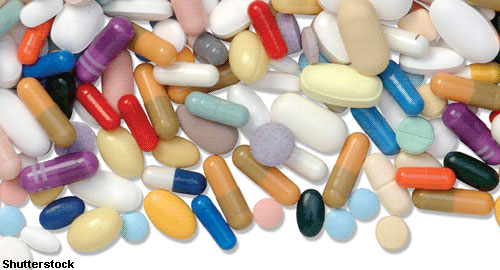 Due to the results of a late-stage clinical trial, the U.S. Food and Drug Administration (FDA) may not approve romosozumab to treat osteoporosis this summer. In other news, in late May, the agency approved the first new treatment for giant cell arteritis (GCA) in more than 50 years: tocilizumab.
Also By This Author
Romosozumab's Future Is Uncertain
Romosozumab, which has the possible U.S. brand name Evenity, is awaiting approval from the FDA.1 The treatment is an investigational, injectable biologic for treating osteoporosis. It increases bone formation and bone density, reducing a patient's risk of fractures. The manufacturer no longer expects the FDA to approve the drug this year given the results of a late-stage clinical trial that revealed a higher rate of serious heart-related side effects than anticipated. The nature and severity of these cardiac side effects have not been disclosed.
ADVERTISEMENT
SCROLL TO CONTINUE
During this clinical trial, romosozumab significantly reduced the incidence of new vertebral fractures (primary endpoint) and non-vertebral fractures (key secondary endpoint) in post menopausal women with a high risk of fracture through Month 24 of treatment compared with alendronate-treated patients.2 Serious heart problems were reported in 2.5% of romosozumab-treated patients compared with 1.9% of alendronate-treated patients. All key secondary endpoints were also met. The imbalance in heart-related side effects was not observed in an earlier Phase 3 study, which was submitted to the FDA as a basis for approval.
An FDA decision is expected in July 2017.
ADVERTISEMENT
SCROLL TO CONTINUE
Tocilizumab Receives FDA Approval for GCA
In February, a supplemental biologics license application was accepted by the FDA for tocilizumab (Actemra) to treat GCA via a priority review based on results of the Phase 3 study GiACTA.3 GiACTA (NCT01791153) proved the efficacy and safety of tocilizumab in treating GCA at Week 52. More than 251 patients in 14 countries were enrolled.
In GiACTA, when tocilizumab was initially combined with a six-month glucocorticoid regimen, it more effectively sustained disease remission through one year than glucocorticoids. The rates were 56% for patients treated weekly with tocilizumab and 53% for patients treated bi-weekly with tocilizumab compared with patients who received steroid monotherapy tapered over six months (14% remission rate) or 12 months (17.6% remission rate).
Subcutaneous tocilizumab is a humanized interleukin 6 receptor antagonist that is already FDA approved for treating rheumatoid arthritis and polyarticular juvenile idiopathic arthritis (PJIA) or systemic juvenile idiopathic arthritis (sJIA) in patients two years of age and older.4
ADVERTISEMENT
SCROLL TO CONTINUE
This FDA approval is the sixth for tocilizumab, which is also the first new treatment for GCA in more than 50 years.