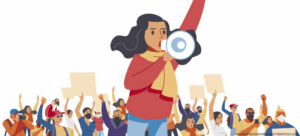 The Rheumatologist invited members of the ARP to tell us why advocacy is important to them. Two members who currently serve on the ACR Government Affairs Committee provided important perspectives on why they became involved.
Andre Smith, Practice Manager
Early in my career as a rheumatology practice manager, my focus primarily centered on customer service and the financial aspects of running a practice—until the day I met Dorothy.
Dorothy, an employee at a local grocery store, had been paying into her employer's health insurance plan. Living with rheumatoid arthritis, Dorothy had tried numerous therapies without consistent positive outcomes. However, there was a turning point when her provider prescribed a particular biologic that truly changed the game for her. Unfortunately, everything took a heartbreaking turn when her insurance plan modified its formulary, leaving Dorothy without coverage for the biologic.
Until that moment, I had never fully comprehended how changes in payer policies could profoundly impact an individual's quality of life. I felt utterly powerless as I witnessed Dorothy's tearful explanation of how this medication had been a game-changer for her and how she couldn't afford to pay for it out of pocket. "I'm just an assistant manager at a grocery store," she said. "I don't understand how the doctor can prescribe something that works, but my insurance tells me I can't have it." It was a deeply frustrating and unjust situation.
I handed Dorothy a box of tissues and assured her I would do everything in my power to help. In reality, I had no idea where to begin. I was filled with outrage and a sense of injustice on behalf of Dorothy, who had done nothing but follow her doctor's orders and take her prescribed medication. Determined to make a difference, I started by calling her insurance plan.
Despite my deep frustration at being placed on hold and having to repeat "REPRESENTATIVE" after an endless series of prompts, I calmed myself down when I finally had a human being on the line. Maintaining an even tone, I spoke from the heart, advocating for Dorothy. I made it clear that the situation was unacceptable.
As a medical biller and coder, I was no stranger to appealing medical claims with payers. However, this fight was different. It was a fight to improve the quality of life for individuals like Dorothy. Advocating for patients brought a unique kind of satisfaction that resonated with my purpose in healthcare.