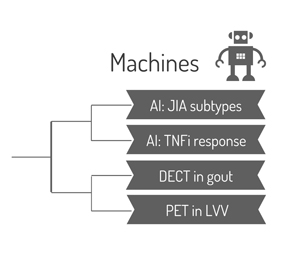 Editor's note: RheumMadness is the place for everyone crazy about rheumatology to connect, collaborate, compete and learn together. During RheumMadness, rheumatology concepts represent teams that compete against each other in a tournament, much like basketball teams do in the NCAA's March Madness tournament. In a series for The Rheumatologist, readers will get a chance to read the scouting reports for each concept team. These reports are written by rheumatology fellows from 13 programs throughout the U.S.
You Might Also Like
Explore This Issue
May 2022
Don't forget to submit your RheumMadness 2022 bracket by March 25. The more your picks match those of our Blue Ribbon Panel of rheumatologists, the more points you get. Learn more about the panel and how the brackets work online.
ADVERTISEMENT
SCROLL TO CONTINUE
Connect with RheumMadness by subscribing to the podcast and joining the conversation on Twitter, #RheumMadness. Learn more on the RheumMadness website.
Region: Machines Team: PET CT in Large Vessel Vasculitis
PET in LVV is the team to watch. A study by Grayson et al. from the U.S. National Institutes of Health forms our team's solid foundation, with a single-center, prospective longitudinal cohort study evaluating 18F-fluorodeoxyglucose (FDG) positron emission tomography (PET) in large vessel vasculitis (LVV) against a group of vasculitis-mimicking comparators.1 Adult patients underwent FDG-PET combined with computed tomography (CT), and patients aged 18 and younger underwent whole body FDG-PET combined with magnetic resonance imaging (MRI).
In this study, 56 patients with LVV (30 with giant cell arteritis [GCA] and 26 with Takayasu arteritis) and 59 comparators (35 with hyperlipidemia, 17 with disease-mimicking LVV and 7 healthy controls) participated over a three-year period. During the study, each comparator underwent a single FDG-PET scan and each LVV patient underwent FDG-PET scan at entry and six-month intervals, with preceding clinical disease activity assessment by history, physical and laboratory evaluation.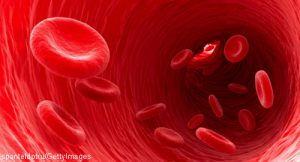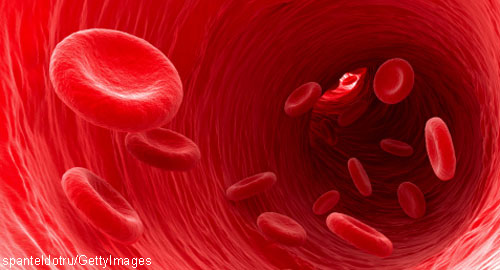 In total, 111 FDG-PET scans were completed for 56 patients with LVV. Of the 40 patients with clinically active LVV, 34 had FDG-PET scans consistent with active vasculitis. Interestingly, 41 FDG-PET scans of the 71 patients with LVV in clinical remission were read as active vasculitis.1
ADVERTISEMENT
SCROLL TO CONTINUE
The non-LVV comparator group had 10 of 59 FDG-PET scans that read as active vasculitis, resulting in FDG-PET 85% sensitivity and 83% specificity in distinguishing clinically active LVV and specificity of 42% in distinguishing clinically active vs. remission LVV. Multivariate modeling showed a positive FDG-PET scan was more likely in clinically active disease, short disease duration, lower body mass index (BMI) and lower doses of prednisone.