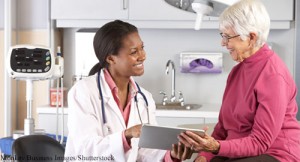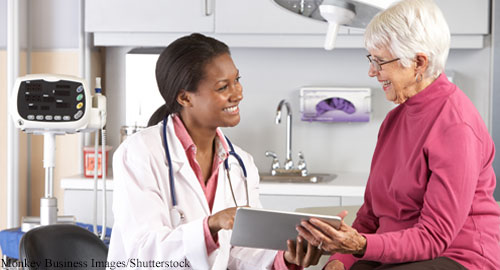 Rheumatologists are the happiest medical specialists outside of work, according to a recent report. Approximately 65% of rheumatologists said they were happy, the Medscape Physician Lifestyle & Happiness Report 2019 reported. That's up from 54% last year, when the specialty ranked fourth in the annual report.1,2
You Might Also Like
Also By This Author
"It's a significant finding because it's repeated," says Simon Helfgott, MD, an associate professor of medicine in the Division of Rheumatology, Immunology and Allergy at Harvard Medical School, Boston, and a past physician editor of The Rheumatologist. Dr. Helfgott has written about work–life balance issues in the field. "[This result] tells us that we have done something right in rheumatology in that we have been able to blend an interesting, intellectually stimulating profession and practice with the ability to help people," he says.
ADVERTISEMENT
SCROLL TO CONTINUE
Anne Bass, MD, past chair of the ACR's Committee on Rheumatology Training and Workforce Issues and rheumatology fellowship program director for the Hospital for Special Surgery, New York, put it even more succinctly, "You don't go into rheumatology to make a lot of money. You do it because you're interested in it."
To be fair, the average annual salary for rheumatologists climbed to $257,000 last year—up from $209,000 three years prior, according to a Medscape survey released last spring.3
ADVERTISEMENT
SCROLL TO CONTINUE
Advances in Patient Care
But Drs. Bass and Helfgott don't see the field's finances as a factor in the happiness ranking. Both point toward the field's decades-long progression in treatment options. Years ago, rheumatologists had little in their toolbox to offer patients: aspirin, steroids and gold. Now, prescribing patients TNF inhibitors and other biologics is included in standard treatment plans.
"I'll date myself, but when I was a fellow, we would kind of reserve methotrexate for the most severe cases of rheumatoid arthritis (RA), and it was almost like you didn't want to use it too early because if it didn't work, there wasn't much else you could do for the patient," Dr. Helfgott says. "And now we use methotrexate as the start of the line for your patient with RA and other diseases."
"Looking at my own career and my own experience, it's so much more satisfying to make people better," Dr. Bass says. "That's why we became doctors."
ADVERTISEMENT
SCROLL TO CONTINUE
Dr. Bass says she's even more hopeful scientific breakthroughs will continue to occur in the coming years and will further bolster rheumatologists' options for treating diseases, such as scleroderma and system lupus erythematosus (SLE). "Having lots of choices, knowing that every year there will be new options available, and having much more of an optimistic view … is huge," she says.
Dr. Helfgott warns that physicians' happiness could wane if the non-medical complications of healthcare continue to be obstacles. As evidence of rheumatologists' frustration, 68% of those surveyed said bureaucratic tasks, such as paperwork, have contributed the most to burnout.
Example: Dr. Helfgott says fighting with insurance companies and pharmacy benefit managers can be frustrating, especially when prescriptions for TNF inhibitors and other biologics require pre-approval. Compare rheumatologists with oncologists, Dr. Helfgott says. When it comes to cancer therapy, most insurance plans will approve the request, whereas rheumatologists face a greater struggle to gain approval for drugs to treat autoimmune disorders.
"A lot of this happiness will be predicated on … something out of our control," Dr. Helfgott says. "These can be fleeting circumstances if we don't work hard with the ACR to push back on some of the onerous tasks that wear people down. Even though we may be the happiest people, at some point, even a happy person may throw in the towel if they feel like all they do all day is fight for prior authorizations."
Learn how you can help the ACR advocate for the interests of rheumatologists and our patients by visiting the ACR website.
---
Richard Quinn is a freelance writer in New Jersey.
References
Martin KL.Medscape physician lifestyle and happiness report 2019. Medscape. 2019 Jan 9.
Peckham C. Medscape physician lifestyle and happiness report 2018. Medscape. 2018 Jan 10.
Kane L. Medscape physician compensation report 2018. Medscape. 2018 Apr 11.