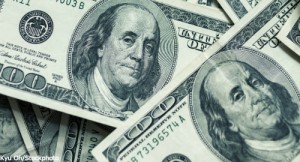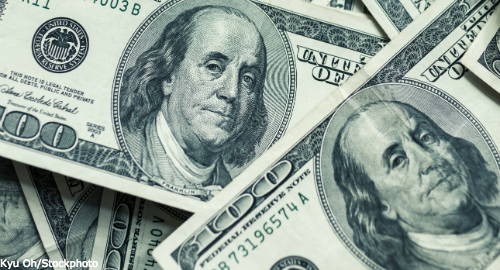 The average annual salary for rheumatologists rose 12% over the past year—the largest pay increase of 26 specialties surveyed by Medscape.
Rheumatologists earned an average annual salary of $234,000, which placed the field in the bottom third of the Medscape Physician Compensation Report 2016.1 But the spike in salaries over the prior year should still be seen as a good sign, says Anne Bass, MD, who serves as program director for the Rheumatology Fellowship Program at the Hospital for Special Surgery in New York and is chair of the ACR's Committee on Rheumatology Training & Workforce.
You Might Also Like
Also By This Author
Higher salaries for rheumatologists are "necessary to bring people into the field," Dr. Bass says. "People are graduating with lots of debt in all fields, but certainly in medicine. When you start trying to select a specialty, you're certainly drawn [in] by the salary."
ADVERTISEMENT
SCROLL TO CONTINUE
Although the field of rheumatology saw the highest increase—tied with internists, who also saw a 12% jump, the field still lags the top earners. Orthopedists ($443,000) and cardiologists ($410,000) remained the highest-paid physicians for the report's second year in a row. The three lowest earners on the pay scale also remained the same: pediatricians ($204,000), endocrinologists ($206,000) and family physicians ($207,000).
Dr. Bass says the disparate figures across all specialties show that "cognitive fields need a big pay raise."
ADVERTISEMENT
SCROLL TO CONTINUE
"The inequity is huge," she says. "If you do any surgery, your income is nearly double than if you think and just talk to patients. There's no reason for that."
Some 70% of rheumatologists are happy they chose medicine, but only 48% would choose rheumatology again. Dr. Bass believes one reason is the administrative pressures of rheumatology that have evolved, such as prescribing patients TNF inhibitors and other biologics, which often require preapproval. By comparison, cardiologists don't face similar hurdles when dispensing beta blockers or angiotensin converting enzyme (ACE) inhibitors to their patients.
"If you're a cardiologist, you're not giving Remicade, Actemra or Rituxan every day," Dr. Bass says. "For a typical patient to get approval can easily take an hour of a staff member's time. It's a huge administrative headache, and it's a huge administrative cost."
ADVERTISEMENT
SCROLL TO CONTINUE