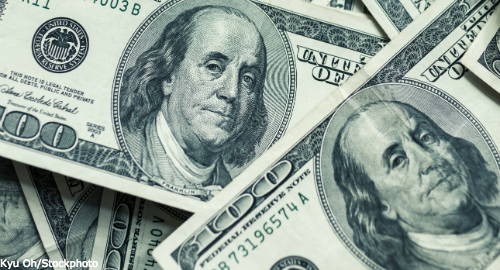 Rheumatologists' pay plateaued over the past year, according to a 2017 survey from Medscape.1,2 The specialty's practitioners earned an average annual salary of $235,000, up from $234,000 in the prior year's report. In the 2016 report, rheumatologist pay jumped 12%—the largest pay increase of the 26 specialties surveyed.3
Also by this Author
Anne Bass, MD, chair of the ACR's Committee on Rheumatology Training & Workforce Issues, says that although the year-to-year data can be misleading, this year's leveling off is just another sign more work needs to be done to raise rheumatologists' salaries and lure practitioners to the field.
"Progress is not at all being made in that regard," says Dr. Bass, program director for the Rheumatology Fellowship Program at the Hospital for Special Surgery in New York. "If you look at the fields that earn a lot of money, they tend to be procedural fields. And the fields that are cognitive … [are] low paying."
The highest earners in Medscape's annual review were the fields of orthopedics ($489,000 average annual salary), plastic surgery ($440,000 average annual salary) and cardiology ($410,000 average annual salary). Interestingly, plastic surgery also saw the highest increase, with a 24% bump in the annual average salary.