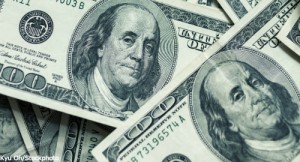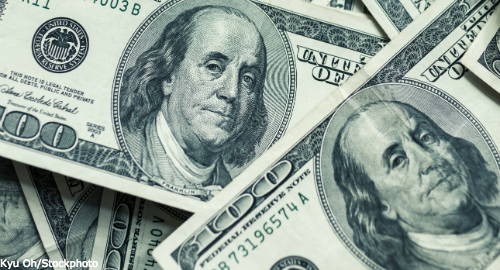 Rheumatologists saw an average increase of $14,000 in compensation in 2020, up from an average income of $262,000 in 2019 to an average income of $276,000, according to the 2021 Medscape Rheumatologist Compensation Report.1 This finding is a larger increase than from 2018 to 2019, during which rheumatologists saw an average $3,000 increase, from an average $259,000 to an average $262,000.2,3
Each year, the annual Medscape Physician Compensation Report tracks and ranks compensation for 29 medical specialties. The online survey was conducted from October 2020 to February 2021 and was administered to 17,000 physicians, of which 170 were rheumatologists.4 Although this sampling of the rheumatology field is small, the reported 1.4% increase for rheumatologist compensation is good news, notes Beth Jonas, MD, chief of the Division of Rheumatology, Allergy and Immunology at the University of North Carolina School of Medicine, Chapel Hill, and chair of the ACR's Rheumatology Training and Workforce Issues Committee.
She says the small sample of rheumatologists for a survey taken during the height of the COVID-19 pandemic should be considered when reviewing the findings. Example: Rheumatologist respondents reported a decline in patient volume in 2020 due to COVID-19. When compared with pre-pandemic volumes, that decline was from an average of 85 patients per week to 77.
"There is no doubt that during 2020—and perhaps early 2021 before widespread vaccine use—there was a significant decline in patient visits. Some practices were able to pivot to telehealth, but [patient] volumes and billings were definitely down," Dr. Jonas says. "From what I know, most practices have rebounded their volumes."
With the delta variant surging in many communities, particularly in the southern U.S., Dr. Jonas is concerned about an additional downturn. However, she notes a very high demand still exists for rheumatology services. "My assessment is that the volumes will rebound in time. The timeline is uncertain and will depend a lot on how we do in controlling the COVID-19 pandemic," she says.
Private Practice
Among the self-employed rheumatologists surveyed, almost half believed a drop in patient volume of up to a quarter may be permanent. Also, many said it will take two to three years to build back patient volume.
However, this fear of a permanent drop in patient volume is not an issue for Marcus Snow, MD, a practicing rheumatologist with the University of Nebraska Medical Center and Nebraska Medicine, Omaha, Neb., and chair of the ACR Committee on Rheumatologic Care.