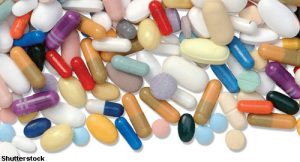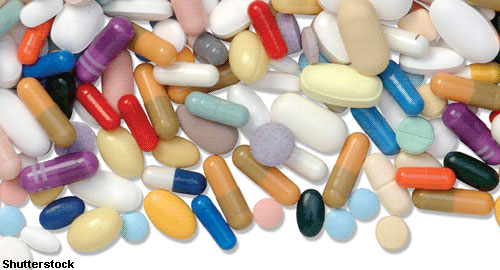 Although studies have associated such factors as higher starting allopurinol doses (more than 100 mg/day) with maintaining target serum urate levels in gout patients, these studies were limited by the lack of a theoretical model, the consideration of an incomplete number of variables and inclusion of patients from a narrow geographic region.
Also By This Author
A new theoretical model has identified novel factors associated with maintaining serum urate levels of 6 mg/dL or less. These factors include co-morbidity, access to physicians and healthcare systems, allopurinol dosage and adherence, and disease severity. All of these factors were independently associated with achieving and maintaining a target serum urate level of 6 mg/dL or less. Jasvinder A. Singh, MBBS, MPH, staff rheumatologist at the Birmingham Veterans Association (VA) Medical Center, Alabama, and colleagues suggest providers may be able to target these, potentially, modifiable factors with interventions to successfully achieve and maintain target serum urate in gout patients. Researchers published a description of these factors online Aug. 15 in the Journal of Rheumatology.1
ADVERTISEMENT
SCROLL TO CONTINUE
"To our knowledge, no study to date has examined factors associated with maintaining target [serum urate levels]," write the authors in the discussion. "Our comprehensive, national cohort study performed robust analyses that controlled for patient, provider, systems, medication and disease severity factors, and advances the understanding of factors associated with target [serum urate]. Compared with non-rheumatology patients who saw rheumatologists (less than 3% patients) as the main providers for gout care were more likely to achieve target [serum urate], and maintain target [serum urate levels]."
The researchers used ICD-9 codes entered into VA databases to identify gout cases and co-morbidities. The database had a large sample size (198,839 unique patients with allopurinol use), which allowed investigators to include multiple potentially important covariates. The investigators identified 41,153 unique patients with 47,072 episodes who achieved a post-index serum urate level of less than 6 mg/dL, and 17,402 unique patients with 18,323 episodes who achieved a sustained post-index serum urate of less than 6 mg/dL. The analysis revealed that it took a mean of nine months to achieve the target serum urate level.
ADVERTISEMENT
SCROLL TO CONTINUE
The investigators applied the Andersen's Behavioral Model of need to identify enabling and predisposing factors associated with the achievement of a serum urate of less than 6 mg/dL. When they analyzed the data using multivariable-adjusted models, they found several factors significantly associated with a higher rate of both successful outcomes. These factors were: normal body mass index, a Deyo-Charlson index score of 0, a rheumatologist as the main provider rather than a primary care practitioner, a healthcare facility located in the Midwest, the size of the VA hospital, healthcare access priority and lower (< 6 mg/dL) pre-index serum urate level.