AMA Honors Mark Andrejeski with Lifetime Achievement Award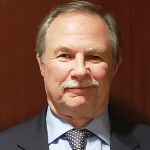 In November 2020, the American Medical Association (AMA) presented Mark Andrejeski, the recently retired executive vice president of the ACR, with its Medical Executive Lifetime Achievement Award. The award honors a medical association executive who has contributed substantially to the goals and ideals of the medical profession.
You Might Also Like
Explore This Issue
April 2021
Also By This Author
"When Mark Andrejeski started at ACR, it was a fledgling society recently separated from the Arthritis Foundation. Under his tireless leadership, ACR membership has grown to more than 9,500 rheumatology professionals worldwide. Organized medicine depends on exceptional leaders like him to ensure our profession is represented at the state and federal levels. It is an honor to present him with this award for a lifetime of service," said AMA Board Chair Russ Kridel, MD.
ADVERTISEMENT
SCROLL TO CONTINUE
Mr. Andrejeski joined the ACR in 1987, when it was still known as the American Rheumatism Association and had only recently separated from the Arthritis Foundation. Just two years into his appointment, he guided the College through its renaming.
Into the 1990s, Mr. Andrejeski introduced advocacy efforts to ensure fair payer reimbursements for rheumatologists. "As we grew as an organization, our legislative and government affairs area grew too," he notes. He also established a government affairs program that furnishes multiple resources to state societies and has taken rheumatologists' advocacy with policymakers at both the state and federal levels to a higher and more sophisticated level.
ADVERTISEMENT
SCROLL TO CONTINUE
Of the many initiatives Mr. Andrejeski guided while at the ACR, he is perhaps most proud of his role in establishing the Rheumatology Research Foundation Fellowship Program. "If you compare the number of fellows now in training programs to when we started, the number is double," he says.
The initial focus of the Rheumatology Research Foundation was to encourage more physicians to specialize in rheumatology, he recalls. Coupled with the great science around biologics, the field became revitalized. "We actually gave training grants to institutions to encourage the establishment of additional positions for fellows for a two-year program."
Guiding the growth of the Foundation was just one of many projects in his 32 years with the College.
ADVERTISEMENT
SCROLL TO CONTINUE
Dr. Alexis Ogdie-Beatty Named Deputy Director of the Penn Center for Clinical Epidemiology & Biostatistics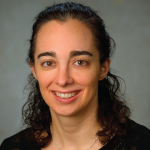 Alexis R. Ogdie-Beatty, MD, MSCE, was appointed deputy director of the Center for Clinical Epidemiology and Biostatistics, Perelman School of Medicine, University of Pennsylvania (Penn), Philadelphia, in January. She is currently associate professor of medicine and epidemiology at the Hospital of the University of Pennsylvania, and now combines patient care, as director of the Penn Psoriatic Arthritis and Spondyloarthritis Program, with her ongoing research projects and oversight of investigations from the epidemiological perspective.
"What I love about my job," she says, "is that I get to do problem-solving all the time. One day a week I am figuring out how to solve the problems of patients who are living with this very complex disease. Then, during the other parts of the week, I am dealing with problems from a larger epidemiological perspective to answer the questions about how patients respond to therapy, and how we measure disease."
Dr. Ogdie-Beatty did her undergraduate work at the University of Minnesota and obtained her medical degree at Georgetown University School of Medicine, Washington, D.C., in 2006.
While a resident at Penn, she developed an early interest in inflammatory arthritis, intrigued by the hepatitis C patients who developed inflammatory arthritis and joint pain. Later, as a first-year fellow at Penn, she spent time in Joel Gelfand, MD's dermatology clinic and realized that psoriasis patients were the perfect population in which to study why patients develop inflammatory arthritis and that the dermatology/rheumatology interface was where she wanted to focus her research.
Following her fellowship, she completed a Master of Science in Clinical Epidemiology in 2012, also at Penn, to integrate pharmacoepidemiology and observational methodology into studies of psoriatic arthritis.
She recently obtained a certificate in healthcare innovation to better understand development of interventions that can be deployed remotely to improve health outcomes. As the coronavirus pandemic evolves, Dr. Ogdie-Beatty reports that telemedicine has been an effective tool for patient care.
Dr. Ogdie-Beatty is currently leading studies investigating risk factors for psoriatic arthritis, its treatment and long-term outcomes, such as cardiovascular disease, seen in these patients. One current study, in collaboration with Dr. Gelfand and Rinad Beidas, PhD, a professor of medical ethics and health policy at Penn, draws from implementation science to inform design of a randomized trial of statin prescribing among patients with psoriatic disease.
Many of Dr. Ogdie-Beatty's research studies have been conducted with colleagues who are also members of the Group for Research and Assessment of Psoriasis and Psoriatic Arthritis (GRAPPA). She co-chaired the GRAPPA-OMERACT Psoriatic Arthritis Working Group from 2014–18, working directly with patient research partners, and now sits on the organization's steering committee.
Francesco Boin, MD, Is New Director of Cedars-Sinai Division of Rheumatology & Kao Institute Scleroderma Program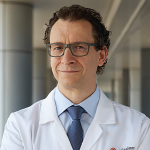 Francesco Boin, MD, an internationally known expert in scleroderma, was simultaneously appointed director of the Division of Rheumatology at Cedars-Sinai, Los Angeles, and director of the Kao Autoimmunity Institute's new scleroderma program in June 2020.
"This has been an amazing opportunity and came at the right time in my professional trajectory," says Dr. Boin of the dual appointments.
He brings an impressive history of involvement with scleroderma research, having served as director of the translational research program at Johns Hopkins Scleroderma Center, Baltimore, where he also held a faculty appointment.
After 13 years at Johns Hopkins, Dr. Boin moved to the University of California, San Francisco (UCSF), was appointed Robert L. Kroc Chair in Rheumatic and Connective Tissue Diseases in 2015, established the UCSF Scleroderma Center, and served as its director. That experience—creating a program from the very beginning, gathering resources and putting together a dedicated team—gave him the necessary skillset to take building a new center to a higher level, he says.
The generosity of the Kao Family Foundation gift to the Kao Autoimmunity Institute in fall 2019 creates the opportunity to enhance a cutting-edge clinical and research infrastructure within the Cedars-Sinai Scleroderma Program, to actively recruit leaders in the field of rheumatic diseases and to become a leading center of excellence on the West Coast.
Dr. Boin's own research has focused on the genetic risk of scleroderma and the biology of immune cells involved in the pathogenesis of this disease. He has been investigating the role of effector T cells in driving pro-inflammatory and pro-fibrotic pathways leading to scleroderma-specific tissue damage.
In partnership with the NIH (NIAMS/NHGRI) and the Johns Hopkins Scleroderma Center, he currently coordinates the Genome Research in African American Scleroderma Patients (GRASP) study, a consortium involving 25 U.S. academic centers established to discover new disease-associated susceptibility genes in African American patients affected by scleroderma using next-generation sequencing platforms. Dr. Boin's overarching goal is to identify novel and reliable tools to investigate the causes of scleroderma, effectively measure disease activity, monitor response to treatments and help predict clinical outcomes in scleroderma patients.
Thus, the model for the Cedars-Sinai Scleroderma Center is twofold, he says: to emphasize patient-centered care and to accelerate the translational research of rheumatic diseases, finding better therapeutic avenues and reaching for a cure.
"We are excited about building something here that is really transformational," he says.
Andrea Knight, MD, MSCE, Wins LFA Young Investigator Award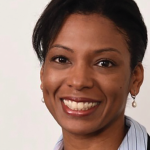 The Lupus Foundation of America awarded its 2020 Mary Betty Stevens, MD, Young Investigator Prize to Andrea Knight, MD, MSCE, currently a pediatric rheumatologist at the Hospital for Sick Children (SickKids), Toronto, and assistant professor at the University of Toronto, Canada.
Dr. Knight has led multiple clinical research projects studying the impact of childhood-onset systemic lupus erythematosus (cSLE) on cognitive and mental health. After obtaining her medical degree from the Columbia College of Physicians & Surgeons in New York, Dr. Knight completed her pediatric residency and pediatric rheumatology fellowship at the Children's Hospital of Philadelphia (CHOP), and added a Master of Science in Clinical Epidemiology at the University of Pennsylvania.
During her time at CHOP, she joined faculty as assistant professor of pediatrics at Penn and was affiliated with two centers that were instrumental in developing her thinking and approach to research: The Center for Pediatric Clinical Effectiveness, which focuses on how best to apply the evidence based in the clinical setting, and the Policy Lab, which focuses not only on using the evidence base to change and make clinical practice more effective, but to also advocate for policy change at the state and federal levels.
Having relocated to SickKids in Toronto, Dr. Knight has been excited about the institution's research program devoted to neuroscience and mental health. She is looking forward to helping advance the thinking about mental health within the medical context. Recent studies have begun to show that chronic stress, trauma and post-traumatic stress disorder have connections to the incidence and even development of autoimmune diseases, such as lupus and rheumatoid arthritis. Some literature even suggests that disease flares may be related to trauma and distress.
Pediatric rheumatologists often observe the effects of distress and trauma in their patients, she remarked. The burden of living with chronic disease in childhood, including trauma due to frequency of examinations and procedures, needles and infusions, can take a toll on mental health in children and caregivers. Patients and families may also be dealing with concomitant economic disparities and other social determinants of health, exacerbating the potential for traumatic stress and mental health problems.
In addition to her appointment at SickKids, Dr. Knight is vice chair of the Lupus Section for the Childhood Arthritis and Rheumatology Research Alliance (CARRA) and co-leader of the CARRA Mental Health Workgroup. "Our work is focused on determining how to improve outcomes for children with lupus and other childhood rheumatic disease. One of our projects is looking at the impact of adverse child events on outcomes in kids with juvenile arthritis, which I think is an important area of study across our patient populations," she says.
Of the LFA Young Investigator's Award, Dr. Knight says, "It's really a testament to all of the collaborations that we've developed surrounding mental health and psychiatric comorbidity for lupus. An award like this helps propel the work, and hopefully the increased awareness [because of the award] will inspire others to think about these issues in their own arenas."
---
Gretchen Henkel is a health and medical journalist based in California.