Rheumatologists want to be the best clinicians possible, provide consistently exceptional care to patients and serve as role models for colleagues and trainees. In the Lessons from a Master Clinician series, we offer insights from clinicians who have achieved a level of distinction in the field of rheumatology.
Michael H. Weisman, MD, is a professor of medicine in the Division of Rheumatology at Cedars-Sinai Medical Center, Los Angeles. Dr. Weisman's academic and research interests involve the genetic risk, epidemiology, treatment and outcome of rheumatic diseases, including clinical trials, outcomes research, and health services research and genetic
susceptibility/severity studies of patients with chronic rheumatic disease.
ADVERTISEMENT
SCROLL TO CONTINUE
Dr. Weisman has published more than 400 peer-reviewed papers and six books, and he serves as a reviewer and editor for many journals in the field of rheumatology, including the New England Journal of Medicine, Arthritis & Rheumatology, the Journal of Rheumatology, Annals of the Rheumatic Diseases and Osteoarthritis and Cartilage.
In 2005, he served as president of the ACR's Rheumatology Research Foundation and was named a Master of the ACR that year.
ADVERTISEMENT
SCROLL TO CONTINUE
TR: In your opinion, what makes for a master clinician?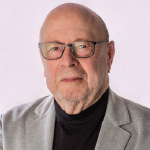 Dr. Weisman: It is easiest to answer this question by defining the role of the master clinician as a consultant.
As a consultant, [you must] always [consider] two needs—that of the patient and that of the consulting doctor who sent the patient to you, usually a primary care physician or another rheumatologist, who wants your opinion. The patient need is usually straightforward: What is the problem (wrong diagnosis, wrong treatment, etc.)? But the doctor issue takes experience and learned skills. You have to figure out exactly why that patient was sent to you. What were the barriers that prevented the referring physician from figuring out what's going on: Was it his/her attitude on a personal level, was he/she too busy, were the patient's real concerns not being addressed in spite of adequate disease control, etc.?
ADVERTISEMENT
SCROLL TO CONTINUE
You cannot always take over the patient's care in every one of these situations, so you have to figure out what is in the best interests of the patient and communicate it in a meaningful way to the referring doctor.
It is like every collaboration you do, even in research—the ultimate success is figuring out other peoples' needs and not your own.
Indeed, treating the disease and managing the patient are two separate issues, and understanding this concept is important in working well with colleagues.
You should develop the habit of communicating to your patient that you will knock yourself out to find that answer, even if it means calling a colleague or sending the patient to someone else for a consult.
TR: Who were some of your clinician role models, and what qualities did you admire in these individuals?
Dr. Weisman: I had three amazing mentors. Nathan Zvaifler taught me the scholarly approach to the patient (Do studies or experience support, or not support, your decision?), and he influenced me greatly by always asking, 'What is the mechanism for why this is happening?' In addition, he showed me his personal commitment to patient care above all else, in spite of his many other roles as a scientist/leader. He never asked us to do something regarding patient care that he wouldn't do himself.
Eric Bywaters, just by his very presence, taught me how an inquiring and creative mind never left anything on the table for others to figure out.
Finally, in 1973, my Navy colleague, the chief of orthopedic surgery at Naval Hospital Camp Pendleton, looked me straight in the eye and said, "Michael, my job is to take orthopedic residents and make them into orthopedic surgeons." He was the embodiment of the saying that the secret to patient care is caring for the patient.
TR: What are some habits a fellow in training or junior rheumatologist can incorporate into daily practice to build on their skills as a clinician?
Dr. Weisman: First and foremost, you have to communicate to the patient that you care, you will be there for them, and you will not leave any stones unturned even if it means changing direction. You must figure out what the patient's expectations are as soon as you can, even if it is just reassurance. As rheumatologists, you will see patients where the answer is not immediately apparent, and it takes time to figure it out. The patient has to be comfortable waiting for an answer. You should develop the habit of communicating to your patient that you will knock yourself out to find that answer, even if it means calling a colleague or sending the patient to someone else for a consult.
I would also advocate for the concept of always saying 'yes' when asked for help by a colleague, such as 'Can you see this patient?' or 'Can you see this patient tomorrow? I think they are sick.' At the end of the day, you are making a difference to that other doctor, who is under pressure, and there is normally a good reason why that referring doctor was stressed about this patient to begin with. In always saying yes, you help the patient and the referring physician, and you help establish friendships and healthy professional relationships for colleagues at your institution and beyond.
TR: What lessons have you learned from patients that have contributed to your own growth as a clinician?
Dr. Weisman: An important thing I have learned from patients is that we must not let anything interfere with the optimal care for the patient. Even if you have to be blunt and direct with the patient, they will always appreciate the truth (because it is the right thing to do), and I have recognized the patient's medical interests come first. The patient wants to feel as if they are the only patient you will see that day, so don't do anything that will undermine that assumption. It is that respect from the patient that builds the trust critical to our role as a doctor.
TR: Can you describe what being named a Master of the ACR has meant to you on a personal level?
Dr. Weisman: It made me feel old. But, on a more serious note, it made me feel valued by my colleagues, and it made me satisfied about my career. We always realize that we don't get to do everything we want to do in our professional lives, but this took away those anxieties and allowed me to feel respected. In academia, it is not about money, it's about respect. When you start out, you never think you will have an opportunity to reach this accomplishment, and it was very special for me to do so as part of my career.
---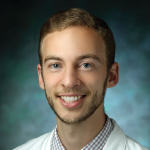 Jason Liebowitz, MD, completed his fellowship in rheumatology at Johns Hopkins University, Baltimore, where he also earned his MD. He is currently in practice with Arthritis, Rheumatic & Back Disease Associates, New Jersey.