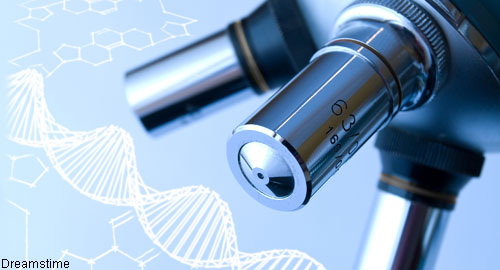 A new study provides insights into the pathologic underpinnings of rheumatoid arthritis (RA) disease activity and suggests that metabolites may be able to serve as biomarkers for RA. Bart V.J. Cuppen, MD, of the University Medical Center Utrecht in The Netherlands, and colleagues used metabolomic profiling to analyze a wide variety of metabolites in patients with RA and published the results online on Sept. 15 in PLos One.1
You Might Also Like
Also By This Author
The researchers studied 231 patients from the observational BioCURA cohort. Their study included a broad spectrum of metabolites measured via three validated platforms: lipids, oxylipins and amines. The team used these baseline measures of metabolites for two purposes: 1) to predict the response to TNF-α inhibitors (TNFis) and 2) to investigate the possibility that metabolites serve as biomarkers for RA disease activity.
ADVERTISEMENT
SCROLL TO CONTINUE
The researchers identified multiple predictors of TNFi response, two of which (i.e., ethanolamine and glutamine) had been identified in previous studies. In particular, "Two amino acids, ethanolamine and lysine, predicted good response to TNFi in our study," write the authors in their discussion. "Ethanolamine is a primary amino acid and down-regulated levels were found to be predictive for good response to TNFi in our study. It has been reported that abundance of ethanolamine was lower in synovial fluid of RA patients than in non-RA patients." Additionally, a down-regulation sn1-LPC was associated with a good response to TNFi, while a down-regulated sn1-LPC was associated with non-response.
Using clinical parameters alone, the investigators were able to differentiate good responders from non-responders with an area under receiver operating characteristic curve (AUC-ROC) of 0.720 (0.622–0.818), a sensitivity of 78.2% and a specificity of 60.0%. When they added four metabolites to their model, they significantly improved their ability to predict the clinical response to TNFi therapy: AUC-ROC of 0.841 (0.765–0.917), a sensitivity of 70.9% and a specificity of 90.0%. When they reclassified patients with the combined model, they found that reclassification of non-responders was 30% better and responders was 7% worse. Thus, the investigators were able to put together metabolites and 16 clinical parameters to create a reasonably predictive model for response to TNFi therapy. This result is the first time that serum metabolomic profiles have been able to predict therapeutic response to biological treatment of RA.
ADVERTISEMENT
SCROLL TO CONTINUE
The investigators also sought to explore the relationship between metabolite profiles and RA disease activity, in general. They used the RA disease activity score based on a 28-joint count (DAS28) as a monitoring instrument for disease activity, but they acknowledged that it's a relatively unstable monitoring instrument for patients with stable disease. They found that 88 metabolites out of the 139 that were tested were associated with DAS28, erythrocyte sedimentation rate (ESR) or C-reactive protein (CRP). Glutathione was positively associated with all of the parameters.
"In our study, several amines were found to be significantly associated with DAS28 (six out of seven negatively), CRP (all 12 positively) and ESR (four out of five positively)," write the authors. "Of those amines negatively related with DAS28, histidine, asparagine and threonine were reported to be down regulated in RA patients compared with healthy controls."
---
Lara C. Pullen, PhD, is a medical writer based in the Chicago area.
ADVERTISEMENT
SCROLL TO CONTINUE