Additional Evidence
This point has been vividly illustrated in two other patients who initially developed intraocular inflammation before developing more systemic illnesses.
In the case of an immunodeficient adolescent boy who presented with thrombocytopenia and asynchronous, bilateral uveitis, an autoimmune condition was suspected.2 This diagnostic impression later clouded the interpretation of his subsequent presentation with chronic meningoencephalitis months later.
ADVERTISEMENT
SCROLL TO CONTINUE
MDS has the ability to not only identify unusual pathogens, but it will also help redefine clinical syndromes by its unbiased & comprehensive approach.
After an exhaustive infectious and autoimmune workup and clinical deterioration after continued immunosuppressive therapy, he was found to have neuroleptospirosis via MDS. In retrospect, the leptospirosis not only caused his meningoencephalitis, but it also likely caused his initial presentation of uveitis and thrombocytopenia (i.e., Weil syndrome) months earlier.
ADVERTISEMENT
SCROLL TO CONTINUE
In addition, we used MDS to identify an unusual amoebic cause of meningoencephalitis (Balamuthia mandrillaris) in a patient who initially presented with acute monocular vision loss and endophthalmitis.3 The cause of the endophthalmitis was suspected to be bacterial or toxoplasmosis. However, after B. mandrillaris was identified, subsequent RT-PCR of the remaining intraocular fluid confirmed the first known case of intraocular B. mandrillaris infection.
Conclusion
It is good practice for clinicians to order diagnostic tests based on the patient's clinical findings to optimize the positive predictive value. However, in cases for which conventional diagnostics have failed to elucidate a cause and the suspicion for an infection is high, then an unbiased approach is of critical importance. Expanded use of MDS in the clinical setting will serve to further redefine the full spectrum of infectious disease and, to the degree that the sensitivity of the test can be demonstrated, will help reassure clinicians that an infection is not present if the results of an MDS assay do not identify any infectious agents.
---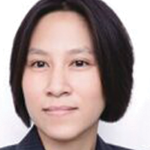 Thuy Doan, MD, PhD, is an assistant professor for the Francis I. Proctor Foundation and the Department of Ophthalmology at the University of California San Francisco.
ADVERTISEMENT
SCROLL TO CONTINUE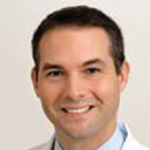 Michael R. Wilson, MD, MAS, is an assistant professor in the Department of Neurology at the University of California San Francisco.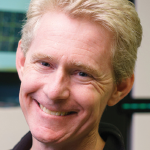 Joseph L. DeRisi, PhD, is a pro­­fessor in the Department of Biochemistry and Biophysics at the University of California San Francisco and co-president of the Chan Zuckerberg Biohub in San Francisco.
References
Doan T, Wilson MR, Crawford ED, et al. Illuminating uveitis: Metagenomic deep sequencing identifies common and rare pathogens. Genome Med. 2016Aug 25;8(1):90. Erratum in: Genome Med. 2016 Nov 22;8(1):123.
Wilson MR, Naccache SN, Samayoa E, et al. Actionable diagnosis of neuroleptospirosis by next-generation sequencing. N Engl J Med. 2014 Jun 19;370(25):2408–2417.
Wilson MR, Shanbhag NM, Reid MJ, et al. Diagnosing balamuthia mandrillaris encephalitis with metagenomic deep sequencing. Ann Neurol. 2015 Nov;78(5):722–730.