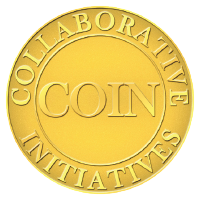 Improving access to rheumatology care for underserved patient populations is a priority for the ACR, and the subject of a major position statement by the Committee on Rheumatologic Care (CORC) in 2017. According to the ACR's 2015 Workforce Study, the existing shortage of rheumatologists and rheumatology health professionals is expected to worsen in the next 15 to 20 years.
In a new project, Volunteers to Expand Rheumatology Access (VERA), the ACR wants to connect rheumatologists, fellows, medical students and residents to patients who have inadequate access to rheumatology care. VERA was proposed by two ACR members, rheumatologists Robert Shmerling, MD, and Liana Fraenkel, MD, who are co-chairing the project. VERA is supported by the ACR through the Collaborative Initiatives (COIN) department.
"The idea came out of conversations that Liana and I had with my wife, who was the executive director of the MAVEN Project, an organization that links volunteer doctors with underserved communities," says Dr. Shmerling, a rheumatologist at Beth Israel Deaconess Medical Center in Boston. MAVEN, or Medical Alumni Volunteer Expert Network, matches volunteer physicians to patients through a telehealth network.
"Recognizing that many patients find it difficult to get rheumatologic care, we realized the ACR could be a valuable resource if it helped link ACR members who wanted to provide free care and expertise with those who needed their help. We thought that many ACR members—whether early, middle or late in their careers—might be willing and interested in volunteering, but not know how to get started. VERA was born out of this."