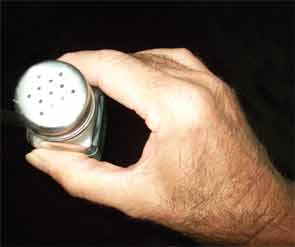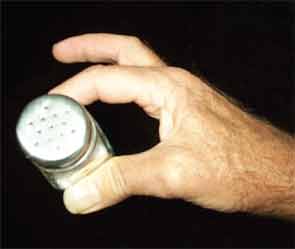 Figure 3: Pinching with good muscle balance (a) and muscle imbalance (b).
Conservative Treatments for Thumb CMC Joint OA
Thumb CMC joint OA affects the stability and kinematics of the joint. The thumb acts as a stable post during hand tasks, particularly pinch tasks. Pinch tasks can place tremendous amounts of force on the CMC joint, which can exacerbate any underlying loss of stability. These changes may lead to pain and hand disuse, further reducing thumb muscle strength. Reduced muscle strength, and the resulting imbalances, can further exacerbate thumb CMC joint OA. Conservative treatments for thumb CMC joint OA focus on reducing the forces acting on the joint by providing supportive splints, improving muscle strength, and teaching patients joint-protection techniques.
ADVERTISEMENT
SCROLL TO CONTINUE
Prior to the introduction of any conservative technique, therapists take a detailed history of the patients' onset of pain and symptoms. They identify how patients use their hands for daily tasks and identify unique functional requirements of each hand. These evaluations may include: dominant versus non-dominant hand use; specific hand-use requirements for vocational and avocational activities; and specific tasks that aggravate patients' symptoms such as writing, tool use, and cane or walker use. Patients are encouraged to gain insights as to how, when, where, and why their symptoms are aggravated. This information can help therapists select appropriate splint designs, exercise regimens, modality use, and educational requirements for patients.
Splinting: Splints are a common and effective treatment that reduce pain and increase function in patients with thumb CMC joint OA. The purpose of splints for these patients is to support structures that have lost their integrity. As noted earlier, ligamental attrition is common in thumb CMC joint OA. This lack of ligamental support allows the metacarpal to translate over the trapezium during pinching activities, causing a grinding in the joint, and eventually pain with pinch-and-grasp activities. Functionally, anything that is done with the hands includes grip-and-pinch activities, so support of the joint is essential. A splint designed to support the thumb CMC joint during pinching prevents thumb translation and allows for pain-free, functional hand use.9 A recent systematic review supports the use of splinting, finding that patients who used splints had reduced pain, as well as reduced translation of their CMC joint during pinching activities.10
ADVERTISEMENT
SCROLL TO CONTINUE
The hand-based thumb spica splint is the most common type of splint provided to patients with thumb CMC joint OA (see Figure 4). The spica splint is designed to prevent CMC translation or movement beyond the normal joint glide, essentially replacing unstable ligaments. Therapists fabricate hand-based spica splints to incorporate the functional anatomy and posture of the thumb and hand during use. The splint stabilizes the base of the thumb in opposition and leaves the thumb tip, fingers, and wrist unrestricted. This allows for full functional use while protecting the thumb CMC joint.