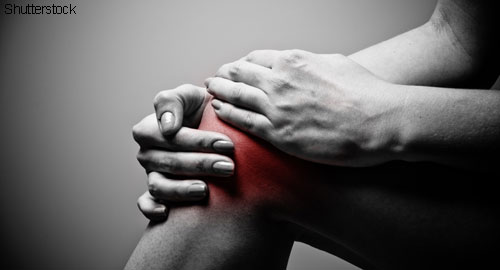 Two pain treatments, extended-release injectable suspension triamcinolone acetonide (Zilretta) and meloxicam, have seen movement at the U.S. Food and Drug Administration (FDA). In October, the agency approved Zilretta to treat osteoarthritis (OA) knee pain and accepted a new drug application for meloxicam to treat pain.
Also by this Author
FDA Approves Zilretta
On Oct. 6, the FDA approved extended-release, injectable suspension triamcinolone acetonide (Zilretta) in a 32 mg dose.1 This medication is the first extended-release, intra-articular injection for treating OA-related knee pain. Using the manufacturer's proprietary technology, microspheres deliver the medication over 12 weeks, providing pain relief.
The approval was based on the results of a Phase 3, randomized, double-blind, controlled study in 484 patients worldwide. The study included data on blood glucose concentrations in Type 2 diabetic patients and OA knee pain. In clinical trials, the most common adverse reactions were cough, contusions and sinusitis. The safety and efficacy of repeatedly administering extended-release, injectable suspension triamcinolone acetonide injections have not been studied.
New Drug Application for Meloxicam
In 2015, Recro Pharma acquired the rights to the injectable formulation of meloxicam. Marketing authorization is currently being sought for 30 mg intravenous (IV) meloxicam for managing moderate to severe post-operative pain. In September, the FDA accepted a new drug application for meloxicam. The agency has set a Prescription Drug User Fee Act (PDUFA) action date as May 26, 2018.2
In a Phase 3 randomized, multicenter, double-blind, placebo-controlled clinical trial with 219 patients, a 30 mg IV meloxicam bolus was given in a postoperative regimen after abdominoplasty surgery.3 The treatment was administered once every 24 hours for up to three doses. Within the first 24 hours of treatment, patients given the meloxicam bolus experienced a statistically significant difference in Summed Pain Intensity Difference scores compared with placebo-treated patients. A significantly higher proportion of patients (72%) reported a greater than 30% improvement in pain within the 24 hours of receiving the first dose of 30 mg IV meloxicam compared with patients who received the placebo injection (57%). Additionally, reductions in the use of opioid rescue medication were seen, as well as a statistically significant improvement in Patient Global Assessment scores. Adverse events were generally reported to be mild.
---
Michele B. Kaufman, PharmD, BCGP, is a freelance medical writer based in New York City and a pharmacist at New York Presbyterian Lower Manhattan Hospital.
References
Flexion Therapeutics Inc. News release: Flexion Therapeutics announces FDA approval of Zilretta (triamcinolone acetonide extended-release injectable suspension) for osteoarthritis (OA) knee pain. 2017 Oct 6.
House DW. FDA action date May 26 for Recro's IV meloxicam. Seeking Alpha. 2017 Oct 5.
Recro Pharma Inc. News release: Recro Pharma presents phase 3 IV meloxicam clinical efficacy data in patients following abdominoplasty at the 2017 American Society of Plastic Surgeons Annual Meeting. 2017 Oct 10.