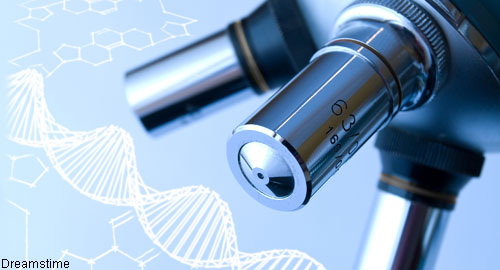 Patients with psoriatic arthritis (PsA) develop type 2 diabetes more frequently than patients with psoriasis alone. In contrast, according to research by Rachel Charlton, PhD, a research fellow at the University of Bath in the U.K. and colleagues, patients with PsA and patients with psoriasis share a similar increased risk of cardiovascular disease relative to the general population. They published the results of their population-based study online Sept. 6 in Rheumatology.1
Also by this Author
The investigators used the U.K. Clinical Practice Research Datalink (CPRD), with data collected from 1998–2014, and identified incidental PsA patients between 18 and 89 years of age. They matched these patients (1:4) to a general population cohort and psoriasis cohort.
"The population-based nature and the large number of PsA patients included in our study were both strengths, as were the use of validated codes to identify psoriasis and PsA and the inclusion of both a psoriasis and a general population matched comparator group," write the authors. "The inclusion of only incident PsA patients was an advantage for looking at temporal relationships, but will have had an impact of the duration of follow-up available and may have resulted in some patients having insufficient follow-up time (mean duration 5.5 years) after their PsA diagnosis to develop the specific cardiovascular outcomes of interest. There may be some degree of both detection and referral bias, with PsA patients being more likely to visit their healthcare professionals regularly and, therefore, more likely to undergo investigations and receive a comorbidity diagnosis."
The researchers found 6,783 incident cases of PsA and identified a 50% increased risk of type 2 diabetes among an incidence cohort of patients with PsA compared with the general population. Additionally, a 40% increased risk of type 2 diabetes existed among an incidence cohort of psoriasis patients compared with the general population. Researchers adjusted for possible covariates, including body mass index (BMI), psoriasis severity, and corticosteroid and nonsteroidal anti-inflammatory drug (NSAID) use.
"The incidence rates and increased risks observed for type 2 diabetes in our study using data from the CPRD are consistent with those reported elsewhere," write the authors in their discussion. "A systematic review and meta-analysis of observational studies investigating the association between psoriasis, PsA and type 2 diabetes reported the highest risk of type 2 diabetes for patients with PsA and a dose effect in the risk for patients with psoriasis, with those with severe psoriasis having the highest risk."
Additionally, the investigators calculated the incidence of cerebrovascular disease, ischemic heart disease, peripheral vascular disease and the three cardiovascular outcomes combined. They found the incidence was significantly higher in the PsA cohort than in the general population. They note that the lack of difference in cardiovascular risk between individuals with PsA and individuals with psoriasis is also consistent with results from previous studies.
In total, the research supports the existing clinical guideline from the European League Against Rheumatism, which states that to reduce cardiovascular risk in patients with PsA, it's important to not only treat inflammatory disease, but also to screen for and treat traditional cardiovascular risk factors.2
---
Lara C. Pullen, PhD, is a medical writer based in the Chicago area.
References
Charlton R, Green A, Shaddick G, et al. Risk of type 2 diabetes and cardiovascular disease in an incident cohort of people with psoriatic arthritis: A population-based cohort study. Rheumatology (Oxford). 2018 Sep 6. doi: 10.1093/rheumatology/key286. [Epub ahead of print]
Gossec L, Smolen JS, Ramiro S, et al. European League Against Rheumatism (EULAR) recommendations for the management of psoriatic arthritis with pharmacological therapies: 2015 update. Ann Rheum Dis. 2016 Mar;75(3):499–510. doi: 10.1136/annrheumdis-2015-208337. Epub 2015 Dec 7.