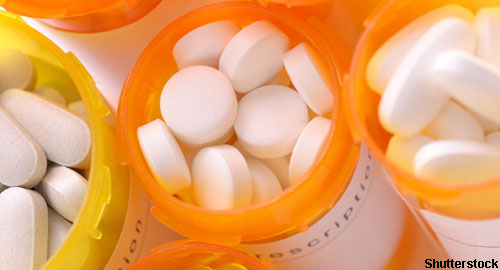 Status of IV Meloxicam

After a meeting with the
U.S. Food and Drug Administration
(FDA) held in July, Recro Pharma Inc.—the maker of intravenous (IV) meloxicam—plans to
resubmit
the treatment's new drug application. IV meloxicam is a long-acting, preferential COX-2 inhibitor designed to manage moderate to severe pain.
1
It was denied FDA approval in late May.
Recro requested a meeting with the FDA to address the complete response letter. During the meeting, data from ad hoc analyses and selective secondary endpoints of clinical trials that the FDA highlighted in the letter, as well as chemistry manufacturing and controls-related questions on extractable and leachable data provided in the original application, were discussed. Based on the meeting, Recro anticipates resubmitting the application in late September. The resubmitted application will incorporate revised language relating to the product label and additional information about extractable and leachable items.
EU Approves Tildrakizumab for Plaque Psoriasis
In September, the European Commission (EC) approved tildrakizumab to treat adults with chronic, moderate to severe plaque psoriasis who are candidates for systemic therapy. Tildrakizumab is a humanized, high-affinity, anti-IL-23p19 monoclonal antibody that selectively blocks Interleukin 23.2
The treatment's European approval was based on results from the reSURFACE 1 and reSURFACE 2 Phase 3 clinical trials, which included more than 1,800 patients from more than 200 clinical sites worldwide. By Week 12 in both trials, an average 63% of tildrakizumab-treated patients achieved 75% skin clearance according to the Psoriasis Area Sensitivity Index (PASI 75). By Week 28, an average 78% of participants achieved PASI 75. Additionally, at Week 28, an average 59% of patients achieved PASI 90, and an average o30% achieved PASI 100. More than 92% of tildrakizumab-treated patients who responded within 28 weeks maintained a PASI 75 response for more than a year.
---
Michele B. Kaufman, PharmD, BCGP, is a freelance medical writer based in New York City and a pharmacist at New York Presbyterian Lower Manhattan Hospital.
References
Recro Pharma Inc. News release: Recro Pharma provides regulatory update for IV Meloxicam. 2018 Sep 4.
Sun Pharmaceutical Industries Ltd. News release: Sun Pharma announces receipt of European Commission approval for Ilumetri (tildrakizumab) by almirall for treatment of moderate to severe chronic plaque psoriasis. 2018 Sep 18.