Arthritis Center Renamed to Honor Ephraim P. Engleman, MD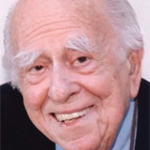 Ephraim P. Engleman, MD, has been on the faculty at the University of California, San Francisco (UCSF) since 1947, 10 years after he received his MD from Columbia University. The 104-year-old rheumatologist is currently the director of the Rosalind Russell/Ephraim P. Engleman Rheumatology Research Center, which was renamed in 2014 to honor Dr. Engleman, who has been the driving force behind the Center since its founding 36 years ago.
You Might Also Like
Explore This Issue
July 2015
Also By This Author
The actress Rosalind Russell developed arthritis in the 1950s and was a driving force behind the 1975 National Arthritis Act, which established the National Commission on Arthritis and Related Musculoskeletal Diseases. Dr. Engleman chaired the commission, and Russell served as a public member.
ADVERTISEMENT
SCROLL TO CONTINUE
In 1979, the National Institutes of Health chose UCSF as a site for a research center. Under Dr. Engleman's directorship, the center has supported five academic chairs in rheumatology, provided partial support for 130 rheumatology trainees and supplied supplemental funds for faculty members. Dr. Engleman says the NIH has declared the center is "the finest rheumatology research fellow training center in the U.S."
Dr. Engleman's interest in rheumatology stems from hearing Dr. Walter Bauer speak at Massachusetts General Hospital and then training under him. "Nothing was known much back then," says Dr. Engleman." The evolution of treatment went through cortisone in the 1950s to methotrexate in the 1980s and to biologics in the 1990s. And Dr. Engleman was around for all of it. Among the many posts he has held, he was the president of the American Rheumatism Association (later the American College of Rheumatology) in 1962–63.
ADVERTISEMENT
SCROLL TO CONTINUE
Today, he is primarily involved with fund-raising for the center. "NIH has been the major source of financial support, but government funding has gone way down in the past couple of years," he says. "It is a challenge to raise money from private donors. I think they keep me around because I'm good at it."
Asked what his secret for raising money is, Dr. Engleman says, "Well, it ain't my good looks! Arthritis is the No. 1 cause of disability in the U.S.
Those who have arthritis or who have family members with arthritis are eager to support research in arthritis. They are the major financial donors and those from whom money is raised."
ADVERTISEMENT
SCROLL TO CONTINUE
Sherine Gabriel, MD, MSc, Named Dean at Rutgers Robert Wood Johnson Medical School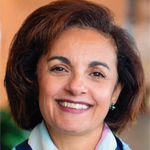 Sherine E. Gabriel, MD, MSc, will assume the role of dean of Rutgers Robert Wood Johnson Medical School in New Brunswick, N.J. this summer. Dr. Gabriel is leaving the Mayo Medical School, Mayo Clinic in Rochester, Minn., where she has served as dean since 2012.