During her first year as dean of Mayo Medical School, Dr. Gabriel implemented a program "to redesign the education of future physicians to achieve the triple aim of better care, healthier people and more affordable care." She says, "As an epidemiologist, my scientific training leads me to focus on real live people."
You Might Also Like
Explore This Issue
July 2015
Also By This Author
Gabriel sees her move to Rutgers as an "exciting opportunity to be on the front lines of transforming healthcare."
ADVERTISEMENT
SCROLL TO CONTINUE
Dr. Gabriel is a past president of the American College of Rheumatology.
She is particularly recognized for epidemiologic studies of connective tissue disease risk among women with breast implants, population-based studies characterizing the epidemiology of nearly all major rheumatic diseases, and her studies defining the economic impact of rheumatoid arthritis.
ADVERTISEMENT
SCROLL TO CONTINUE
Paul Anderson, MD, PhD, Named Chief Academic Officer & Sr. V.P. at Brigham & Women's Hospital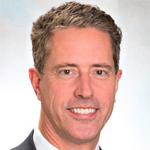 Paul J. Anderson, MD, PhD, a senior physician in the Division of Rheumatology, Immunology and Allergy and the K. Frank Austen professor of Medicine at Harvard Medical School, accepted the position of chief academic officer and senior vice president of Research for Brigham and Women's Hospital (BWH) earlier this year, after serving on an interim basis since June 2014.
As chief academic officer, Dr. Anderson says he "oversees the scholarly activity of the faculty, while promoting the core values of BWH, which include teaching excellence, research leadership and quality patient care." The Brigham Research Institute has 10 different research platforms that serve to break down "research silos" and create an atmosphere for cross-collaborative efforts.
Dr. Anderson received his BS from SUNY Stony Brook and his MD and PhD (microbiology) degrees from New York University School of Medicine. "I came to BWH as an intern, then stayed through residency and fellowship. I've spent 20 years running a National Institutes of Health-funded lab."
ADVERTISEMENT
SCROLL TO CONTINUE
Now that he's so involved with administration, he's "winding down on the clinical side." But he feels continuing to run a lab and write grant proposals is important because that activity keeps him connected to the field.
Angelica Gierut, MD, Named Assistant Professor at Loyola University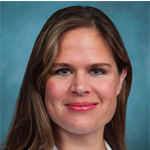 Angelica Gierut, MD, has joined Loyola University Health System as a rheumatologist and as an assistant professor of rheumatology at Loyola University Chicago Stritch School of Medicine. She received her medical degree from Loyola University and completed her residency in internal medicine at Loyola.
Dr. Gierut came from Northwestern University Feinberg School of Medicine, where she was a clinical instructor of rheumatology. She says she's had wonderful experiences throughout her career, including her most recent job: "Northwestern prepared me well."