Arthritis Center Renamed to Honor Ephraim P. Engleman, MD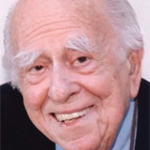 Ephraim P. Engleman, MD, has been on the faculty at the University of California, San Francisco (UCSF) since 1947, 10 years after he received his MD from Columbia University. The 104-year-old rheumatologist is currently the director of the Rosalind Russell/Ephraim P. Engleman Rheumatology Research Center, which was renamed in 2014 to honor Dr. Engleman, who has been the driving force behind the Center since its founding 36 years ago.
You Might Also Like
Explore This Issue
July 2015
Also By This Author
The actress Rosalind Russell developed arthritis in the 1950s and was a driving force behind the 1975 National Arthritis Act, which established the National Commission on Arthritis and Related Musculoskeletal Diseases. Dr. Engleman chaired the commission, and Russell served as a public member.
ADVERTISEMENT
SCROLL TO CONTINUE
In 1979, the National Institutes of Health chose UCSF as a site for a research center. Under Dr. Engleman's directorship, the center has supported five academic chairs in rheumatology, provided partial support for 130 rheumatology trainees and supplied supplemental funds for faculty members. Dr. Engleman says the NIH has declared the center is "the finest rheumatology research fellow training center in the U.S."
Dr. Engleman's interest in rheumatology stems from hearing Dr. Walter Bauer speak at Massachusetts General Hospital and then training under him. "Nothing was known much back then," says Dr. Engleman." The evolution of treatment went through cortisone in the 1950s to methotrexate in the 1980s and to biologics in the 1990s. And Dr. Engleman was around for all of it. Among the many posts he has held, he was the president of the American Rheumatism Association (later the American College of Rheumatology) in 1962–63.
ADVERTISEMENT
SCROLL TO CONTINUE
Today, he is primarily involved with fund-raising for the center. "NIH has been the major source of financial support, but government funding has gone way down in the past couple of years," he says. "It is a challenge to raise money from private donors. I think they keep me around because I'm good at it."
Asked what his secret for raising money is, Dr. Engleman says, "Well, it ain't my good looks! Arthritis is the No. 1 cause of disability in the U.S.
Those who have arthritis or who have family members with arthritis are eager to support research in arthritis. They are the major financial donors and those from whom money is raised."
ADVERTISEMENT
SCROLL TO CONTINUE
Sherine Gabriel, MD, MSc, Named Dean at Rutgers Robert Wood Johnson Medical School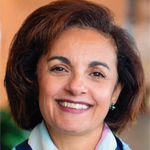 Sherine E. Gabriel, MD, MSc, will assume the role of dean of Rutgers Robert Wood Johnson Medical School in New Brunswick, N.J. this summer. Dr. Gabriel is leaving the Mayo Medical School, Mayo Clinic in Rochester, Minn., where she has served as dean since 2012.
During her first year as dean of Mayo Medical School, Dr. Gabriel implemented a program "to redesign the education of future physicians to achieve the triple aim of better care, healthier people and more affordable care." She says, "As an epidemiologist, my scientific training leads me to focus on real live people."
Gabriel sees her move to Rutgers as an "exciting opportunity to be on the front lines of transforming healthcare."
Dr. Gabriel is a past president of the American College of Rheumatology.
She is particularly recognized for epidemiologic studies of connective tissue disease risk among women with breast implants, population-based studies characterizing the epidemiology of nearly all major rheumatic diseases, and her studies defining the economic impact of rheumatoid arthritis.
Paul Anderson, MD, PhD, Named Chief Academic Officer & Sr. V.P. at Brigham & Women's Hospital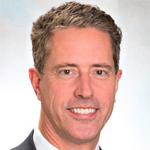 Paul J. Anderson, MD, PhD, a senior physician in the Division of Rheumatology, Immunology and Allergy and the K. Frank Austen professor of Medicine at Harvard Medical School, accepted the position of chief academic officer and senior vice president of Research for Brigham and Women's Hospital (BWH) earlier this year, after serving on an interim basis since June 2014.
As chief academic officer, Dr. Anderson says he "oversees the scholarly activity of the faculty, while promoting the core values of BWH, which include teaching excellence, research leadership and quality patient care." The Brigham Research Institute has 10 different research platforms that serve to break down "research silos" and create an atmosphere for cross-collaborative efforts.
Dr. Anderson received his BS from SUNY Stony Brook and his MD and PhD (microbiology) degrees from New York University School of Medicine. "I came to BWH as an intern, then stayed through residency and fellowship. I've spent 20 years running a National Institutes of Health-funded lab."
Now that he's so involved with administration, he's "winding down on the clinical side." But he feels continuing to run a lab and write grant proposals is important because that activity keeps him connected to the field.
Angelica Gierut, MD, Named Assistant Professor at Loyola University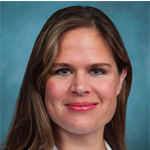 Angelica Gierut, MD, has joined Loyola University Health System as a rheumatologist and as an assistant professor of rheumatology at Loyola University Chicago Stritch School of Medicine. She received her medical degree from Loyola University and completed her residency in internal medicine at Loyola.
Dr. Gierut came from Northwestern University Feinberg School of Medicine, where she was a clinical instructor of rheumatology. She says she's had wonderful experiences throughout her career, including her most recent job: "Northwestern prepared me well."
Being back at Loyola is good, though. "So many familiar faces," she says. She's pleased to be an assistant professor on the clinical teaching track. "I hope my enthusiasm for immunology and rheumatology reaches them, because I am so enthusiastic about the subjects." She thinks remembering what it was like as a student at Loyola will enhance her ability to better relate to the students and fellows she'll teach. In addition to her teaching duties, she'll work with recruitment for clinical trials at the Center for Translational Research and Education, currently under construction at Loyola.
Elizabeth Etherton, CNP, Moves to Albuquerque Health Partners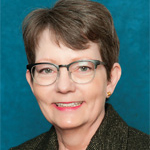 Elizabeth Etherton has moved to Albuquerque Health Partners after five years at the University of New Mexico Rheumatology Clinic. "It was time for a change," she says. At the University of New Mexico, she saw follow-up patients. Now she is the third provider in a multispecialty rheumatology practice and sees new, as well as follow-up, patients.
Etherton says new patients are being seen much sooner now that she's part of the practice. "First-available" appointments and patient satisfaction have both improved since she arrived. One of the rheumatologists in the practice is "gearing down for retirement," she says. "So I've taken over seeing his Friday patients and will be picking up more of them as he moves toward full retirement."
Etherton has been an Advocate for Arthritis for the past three years. Its annual event provides rheumatology professionals and patients the opportunity to discuss issues in the rheumatology community with members of Congress. Before those meetings, participants meet with representatives from key legislative and regulatory agencies while in Washington, D.C.
---
Ann-Marie Lindstrom is an independent writer and editor based in the Tucson, Ariz., area.