Marci Macaraeg, a student at the University of Arizona College of Medicine—Tucson, was also able to attend the meeting and the Experience thanks to the Foundation's scholarship program. Before going to Boston, she says she knew she wanted to go into rheumatology, which made her time at the meeting particularly enjoyable. "There were so many interesting lectures and so much research to hear about," she says. "I felt like a kid in a candy store."
You Might Also Like
Explore This Issue
February 2015
Also By This Author
Marci also knew before attending the meeting that she wants to practice integrative medicine, and she was able to learn more about it in Boston. "This meeting, which was made possible by the scholarship, gave me better insight into how successful rheumatology drugs have been in addition to how therapies like acupuncture have also been showing benefit."
ADVERTISEMENT
SCROLL TO CONTINUE
However, during the Experience, Marci started considering a new option for her career path. "I am now leaving myself open to further specialize in pediatric rheumatology," she explains. "The research we learned about allowed me to see that the field is booming, and I am even more excited about this field."
The Experience provided the attendees guidance on how they can one day use their knowledge to provide patients with the quality treatment they need. By engaging young minds and building interest in the field through the event, the Foundation is investing in the future of rheumatology.
ADVERTISEMENT
SCROLL TO CONTINUE
Photo Contest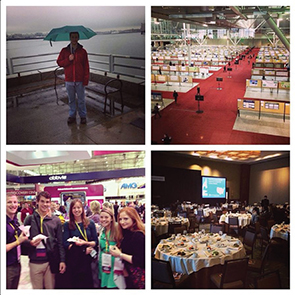 Some of the photos taken by Daniel Shelton
Many of the Student and Resident Experience attendees also connected on social media using #RheumRookie. They shared experiences and exciting moments throughout the meeting on Twitter and took part in a photo contest. Daniel Shelton (@DTShelt), a scholarship recipient, won Best Overall Experience Documentation by sharing numerous pictures of the meeting and his travels around Boston. Carol Bledsoe, who received the Foundation's Medical Student Research Preceptorship, won best photo.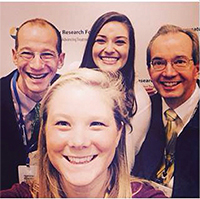 Winner of best photo, taken by Carol Bledsoe