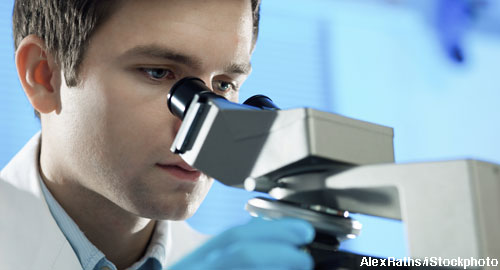 At its most basic level, celiac disease begins as an immune response to wheat proteins that then expands into an autoimmune disease with both gastrointestinal and neurological implications. Celiac disease is further complicated by the fact that it is multifactorial and polygenic. Fifty years ago, scientists identified the major histocompatibility complex (MHC) as a risk factor for celiac disease, with the primary risk factor being MHC Class II alleles encoding HLA-DQ2.5, HLA-DQ8 and HLA-DQ2.2. More recently, genome-wide association studies have identified 42 additional loci that contribute to celiac disease susceptibility.
You Might Also Like
Also By This Author
Bana Jabri, MD, PhD, professor of medicine at the University of Chicago, and Ludvig M. Sollid, MD, PhD, professor at the Center for Immune Regulation at the University of Oslo in Norway, detailed the immunological research that has been conducted to date to elucidate celiac disease and published their review online April 15 in the Journal of Immunology. They describe celiac disease as an autoimmune disease with CD4 T cells, autoantibodies and effector intraepithelial cytotoxic T lymphocytes (IE-CTL).1
ADVERTISEMENT
SCROLL TO CONTINUE
Because certain MHC Class II alleles dramatically increase the risk for celiac disease, scientists initially assumed that gluten-specific T cells play a critical role in pathology. Further investigations found that, although gluten-specific T cells are rare in the periphery, gluten-specific T cells can be isolated from gut biopsies of patients with celiac disease. In fact, approximately 1% of CD4-positive cells isolated from the biopsies of untreated patients are specific for gluten.
Moreover, CD4 T cells recognize only a limited set of peptides within the extremely complex gluten proteome. Specifically, analysis of T cells from the gut indicates that the gluten protein must first be deamidated for the antigenic epitope to be generated. The protein TG2 specifically deamidates gluten peptides and converts them to "excellent T cell epitopes." Interestingly, TG2 does not appear to be constitutively active in the intestine, but may be induced by viral signals or interferon ɣ (IFNɣ).
ADVERTISEMENT
SCROLL TO CONTINUE
Although TG2 does not appear to directly provoke a T cell specific response, TG2 does form complexes with gluten, and these complexes serve as targets for autoantibodies. One model, in particular, suggests that covalent complexes of TG2 and gluten peptides behave as hapten-carrier-like complexes to facilitate the stimulation of autoantibodies. By this model, TG2-specific B cells use their surface anti-TG2 immunoglobulin molecules to take up gluten-TG2 complex and present gluten peptides via HLA-DQ molecules to gluten-reactive T cells. In this way, TG2-specific B cells can receive T cell help. This explanation may also explain why antibodies to TG2 are formed only in individuals who are HLA-DQ2/DQ8 positive and eating gluten.