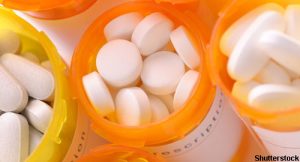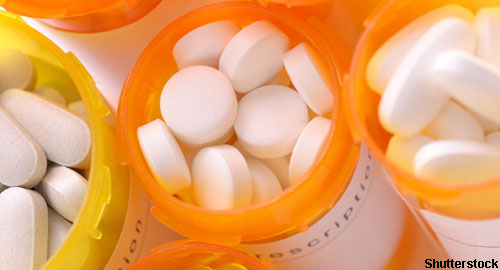 MADRID—Tanezumab is a monoclonal antibody against nerve growth factor in clinical trials for treating osteoarthritis (OA) pain. Results from a phase 3, randomized, double-blind, placebo-controlled, 24-week study were presented during the 2019 European Congress of Rheumatology (EULAR), June 12–15.1
You Might Also Like
Also By This Author
Study patients had moderate to severe knee or hip OA pain and no pain relief from, or experienced intolerance to, acetaminophen, oral non-steroidal anti-inflammatory drugs, tramadol or opioids. Patients were randomized to receive 2.5 mg or 5 mg of subcutaneous tanezumab or placebo at baseline and Weeks 8 and 16. Co-primary endpoints were the change from baseline in Western Ontario and McMaster Universities Osteoarthritis Index (WOMAC) Pain, WOMAC Physical Function and Patient Global Assessment of OA (PGA-OA) scores at Week 24. The study also assessed safety.
ADVERTISEMENT
SCROLL TO CONTINUE
The Results
Patients receiving 5 mg of subcutaneous tanezumab met all co-primary endpoints. Patients treated with 2.5 mg of tanezumab met WOMAC Pain and Physical Function endpoints, but not the PGA-OA endpoint.
Adverse events and adverse event discontinuations were similar in the groups. Serious adverse events occurred more frequently in tanezumab-treated patients than in placebo-treated patients. Two deaths occurred in the group taking 5 mg of tanezumab, but they were not deemed treatment related.
ADVERTISEMENT
SCROLL TO CONTINUE
Total joint replacements occurred in 7% of patients in the 5 mg tanezumab group, 7.8% of patients in the 2.5 mg tanezumab group and 6.7% of patients in the placebo group. Total joint replacements were primarily seen as normal OA progression (58/79; 73.4%). Pre-specified joint safety events occurred in the tanezumab-treated patients, which included rapidly progressive OA, subchondral insufficiency fracture and primary osteonecrosis.
---
Michele B. Kaufman, PharmD, BCGP, is a freelance medical writer based in New York City and a pharmacist at New York Presbyterian Lower Manhattan Hospital.
Reference
ADVERTISEMENT
SCROLL TO CONTINUE