Recognition as an ACR Master is one of the highest honors the College bestows. The designation of Master is conferred on ACR members, age 65 or older by Oct. 1 of the year in which they are nominated, who have made outstanding contributions to the ACR and the field of rheumatology through scholarly achievement and/or service to their patients, students and profession. The 23 individuals recognized in 2021 as ACR Masters, including three pediatric rheumatologists, are listed below. We asked: What does recognition as an ACR Master mean to you?
ACR MASTERS RECOGNIZED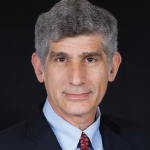 Alan N. Baer, MD
Professor of Medicine, Division of Rheumatology, Johns Hopkins University School of Medicine, Baltimore
Rheumatology is a craft that requires skill in clinical observation, physical examination, scientific reasoning and complex decision making. It is learned over the course of one's career at the bedside, at the laboratory bench, in the classroom, in conferences with our peers and through committee work for our professional organizations. Each of us can credit colleagues and mentors who have taught us this remarkable craft. I am deeply honored to be recognized by my colleagues and the American College of Rheumatology as a Master in rheumatology. —Dr. Baer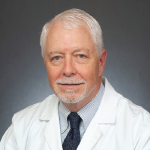 Daniel F. Battafarano, DO
Rheumatology Consultant, CommuniCare Health Centers; Professor of Medicine, Uniformed Services University of the Health Sciences; Adjoint Professor of Medicine, University of Texas Health Science Center at San Antonio
I am forever honored and humbled [by] this special recognition as an ACR Master. It has been a passion of mine to serve as an ambassador for rheumatology at the bedside, in the conference room, through mentorship and scholarship, and supporting local, regional and national ACR missions. —Dr. Battafarano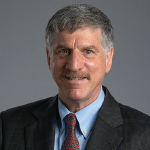 Joel A. Block, MD
Willard L. Wood, MD, Professor of Rheumatology and Director of the Division of Rheumatology, Rush University, Chicago
I am honored to receive this recognition. It has been deeply rewarding to have been involved with the ACR and with my colleagues from across the country and across the world. Although I have spent decades studying osteoarthritis and the degenerative arthritides, and these have not yet been fully accepted into mainstream rheumatology, it is humbling to be accepted into the community of ACR Masters. —Dr. Block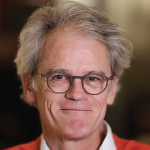 Maarten Boers, MD, PhD, MSc
Professor of Clinical Epidemiology, Department of Epidemiology and Data Science, Amsterdam University Medical Centers; Staff Rheumatologist, Reade Center for Rehabilitation and Rheumatology, Amsterdam; Principal Investigator, Amsterdam Rheumatology and Immunology Center
The Master's designation means a lot to me. In my career I've focused on two areas that do not often get a chance to shine: 1) clinical epidemiology—I often refer to that as developing and maintaining the 'plumber's toolkit' that makes clinical research work. Not very visible, but without those tools, we wouldn't have results from trials and observational research that we can trust; and we wouldn't have core sets, response criteria, etc.; [and] 2) glucocorticoids in rheumatology, especially rheumatoid arthritis. Why did I choose to study a drug that everybody seems to hate?

So this designation means the ACR also recognizes the importance of scientists working in areas that are not so visible or popular. —Dr. Boers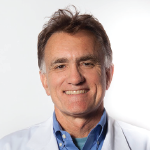 W. Winn Chatham, MD
Professor of Medicine, Division of Clinical Immunology and Rheumatology, University of Alabama at Birmingham
For me, designation as an ACR Master provides inspiration to continue, if not increase, my efforts to serve the College, the rheumatology profession and our patients. In validating and recognizing one's accomplishments as valuable, this award does not just provide a laurel to rest upon. More importantly, it provides the motivation to summon creativity and the energy required to address the tough challenges we face. —Dr. Chatham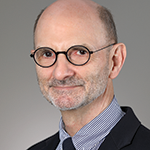 Robert A. Colbert, MD, PhD
Senior Investigator, Clinical Director and Chief of the Pediatric Translational Research Branch of the National Institute of Arthritis and Musculoskeletal and Skin Diseases, National Institutes of Health, Bethesda, Md.
It is truly an honor and a privilege to join the select group of rheumatology health professionals designated as Masters of the American College of Rheumatology. —Dr. Colbert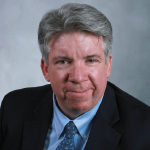 John J. Cush, MD
Executive Editor, RheumNow.com, Dallas
To become a Master is to be honored by your peers, for which I am extremely grateful. The ACR has warmly and enthusiastically included me in the past, and with this honor I pledge to continue to serve the College and rheumatologists into the future. —Dr. Cush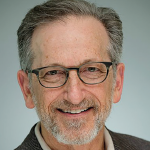 Gary S. Firestein, MD
Distinguished Professor of Medicine, Senior Associate Vice Chancellor for Health Sciences, Director of the Altman Clinical and Translational Research Institute, University of California, San Diego, La Jolla
To be recognized by one's peers is the ultimate honor. This is especially true when it involves a lifetime of service to our organization, patients and community rather than a single event or accomplishment. I am truly grateful to the ACR and my colleagues for many years of collaboration and friendship. —Dr. Firestein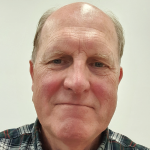 Oliver FitzGerald, MD, FRCPI, FRCP(UK)
Newman Clinical Research Professor, School of Medicine, Conway Institute for Biomolecular & Biomedical Research, University College Dublin; Consultant Rheumatologist (Emeritus), St. Vincent's University Hospital, Dublin
I have attended ACR annual meetings pretty much without fail for nearly 40 years. The awards ceremony is one of the annual meeting highlights and I have come to realize that it is a huge honor to be recognized by one's peers as having contributed something worthwhile to the field of rheumatology. Being the premier rheumatology organization in the world, the honor is even greater when it is the ACR that is awarding the Master title. I am really delighted to now join the long list of distinguished awardees, many of whom I have known and admired. —Dr. FitzGerald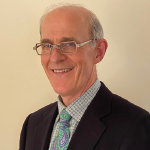 John G. Hanly, MD
Professor of Medicine and Pathology, Dalhousie University; Attending Staff Rheumatologist, Queen Elizabeth II Health Sciences Centre, Halifax, Nova Scotia, Canada
I have been an ACR member for over 35 years, attending and presenting at most of the annual scientific meetings over this time. Throughout my career, the ACR has represented the highest academic standard in our specialty. To be recognized as an ACR Master is an acknowledgment that my own efforts and achievements have approached this standard. Such recognition is personally rewarding and gratifying. —Dr. Hanly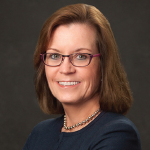 Joanne M. Jordan, MD, MPH
Joseph P. Archie Jr. Eminent Professor of Medicine, Emeritus, Division of Rheumatology, Allergy and Immunology, University of North Carolina School of Medicine, Chapel Hill
The varied career trajectories of the ACR Masters have always inspired me. They demonstrate how a meaningful and fulfilling career in rheumatology can include patient care, research, education, advocacy, service and more. I am delighted to be elected to this group and hope that my career path can similarly encourage others. —Dr. Jordan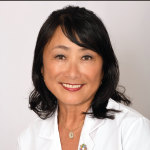 Yukiko Kimura, MD
Professor of Pediatrics, Hackensack Meridian School of Medicine; Chief, Division of Pediatric Rheumatology, Joseph M. Sanzari Children's Hospital, Hackensack University Medical Center, N.J.
Receiving the ACR Master award represents a pinnacle of my career. Being recognized by my esteemed peers in the ACR and being in the company of such great leaders who have shaped and elevated our field of rheumatology is an exceptional honor that is both uplifting and humbling at the same time. Thank you all for this great honor. —Dr. Kimura
Alex Limanni, MD
Rheumatologist, Arthritis Centers of Texas, Dallas
I am honored to receive ACR's Master designation, especially because it's less common for a full-time practitioner to get selected. Almost all of my involvement with the ACR consisted of committee work centered originally around practice support issues and over the past seven or eight years on quality-of-care issues and quality measurement within practices. Maybe the best way to describe how I feel is that the designation is less about me than a recognition of the relationship between the practice community's role in quality improvement and the ACR. —Dr. Limanni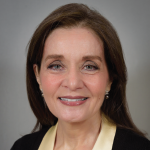 Paula Marchetta, MD, MBA
Senior Vice President and Physician Executive, Western Region of Northwell Health; President, Concorde Medical Group; Member, Northwell Health Physician Partners; Professor, Donald and Barbara Zucker School of Medicine at Hofstra/Northwell, Hempstead, N.Y.
Receiving the honor of ACR Master has touched me deeply. As someone who has spent most of her career in clinical practice, I feel that this recognition speaks to the value [that the] ACR places on the lifelong efforts of every rheumatologist whose focus is wholly or mainly on patient care. —Dr. Marchetta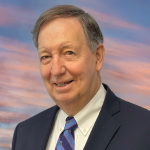 David A. McLain, MD, FACP
Symposium Director, Congress of Clinical Rheumatology; Executive Director, Alabama Society for the Rheumatic Diseases, Birmingham
I am honored to receive the MACR designation and to have been recognized by my peers for an endeavor that I love. My appreciation of the importance of continuing medical education initially prompted the development of a small CME [continuing medical education] meeting in the basement of my Birmingham, Ala., hospital which, with continued commitment, presently encompasses a fellows' meeting [North American Young Rheumatology Investigator Forum], an immunology update, as well as two major CME meetings that take place in Destin, Fla., and San Diego. I hope that through these meetings, rheumatologists have been able to find the joy that comes with learning and the satisfaction that comes with improving their patients' lives. Thank you to the ACR and to my wife and collaborator, Dr. Pamela McLain, MD, FAAD, for this honor. —Dr. McLain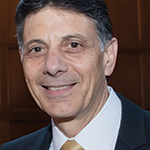 Rayfel Schneider, MBBCh, FRCPC
Professor, Department of Pediatrics, Division of Rheumatology, The Hospital for Sick Children, University of Toronto
Recognition as an ACR Master fills me with gratitude—for all the colleagues and mentors who have so generously supported me in my career, for the students and trainees who have taught me so much and for the patients and families whose medical journeys I have been so privileged to share. —Dr. Schneider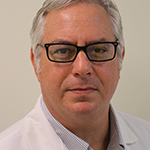 Gregg J. Silverman, MD
Professor of Medicine and Pathology, Director, Laboratory of B-Cell Immunology, New York University Grossman School of Medicine
After more than 35 years in an academic rheumatology career, it is wonderful to be recognized by my peers in the College with this high honor of becoming a Master, [which] was based on my contributions: as a clinician, as a provider of cutting-edge educational programs for students and physician-peers on pathogenesis and therapy, as well as for my research efforts and the authoring of a multitude of peer-reviewed publications on translational clinical immunopathogenesis of the rheumatic diseases. It has also been an honor to serve on peer grant review boards, and in recent years to play leadership roles for the College, especially for the planning and organization of our annual meeting. —Dr. Silverman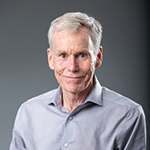 Robert William Simms, MD
Professor Emeritus, Boston University School of Medicine; Professor of Medicine, Dartmouth Geisel School of Medicine, Hanover, N.H.
I am humbled and honored to join those accomplished ACR members who have received this award. —Dr. Simms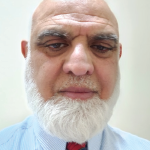 Mohammed Tikly, MBBCh, FRCP, PhD
Professor Emeritus, Division of Rheumatology, Department of Internal Medicine, University of the Witwatersrand, Johannesburg
The designation of Master of the ACR bestowed upon me is an honor that I shall always be proud of and thankful for. My interactions with the ACR through its annual meetings and publications have inspired me to improve rheumatology service and training in Africa, particularly in South Africa. Much of what I have learned and achieved could not have been possible without the support of my family, mentors, colleagues, students and patients, who continue to teach me so much every day. —Dr. Tikly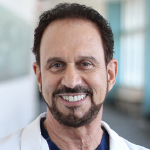 Orrin M. Troum, MD
Clinical Professor of Medicine, Keck School of Medicine, University of Southern California, Los Angeles
I am privileged and honored to have been awarded the designation of ACR Master. This award acknowledges my dedication to the field of rheumatology by teaching fellows, residents and students, actively participating in state-of-the-art clinical research, and adding to the ongoing success of the ACR as an abstract reviewer, session moderator and chairman of imaging workshops. The Master designation also recognizes my devotion to patient care. —Dr. Troum
Joan M. Von Feldt, MD, MSEd
Professor of Medicine, Emeritus, Perelman School of Medicine, University of Pennsylvania, Philadelphia
I am honored to become an ACR Master. As a previous chair of the Committee on Nominations and Appointments, I know how difficult the selection process is. The master designation represents a culmination of dedication, service and commitment to our patients and our specialty, and/or accomplishment as an investigator. There are so many deserving rheumatologists; to be selected is a great honor. I am very grateful for this recognition. —Dr. Von Feldt
Arthur Weiss, MD, PhD
Ephraim P. Engleman Distinguished Professor, Division of Rheumatology, Department of Medicine, University of California, San Francisco; Investigator, Howard Hughes Medical Institute, San Francisco
I'm honored to be recognized with the ACR Master designation and to join a very distinguished group of colleagues I have long admired. —Dr. Weiss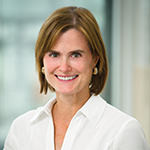 Barbara White, MD
Executive Vice President and Chief Medical Officer, SFJ Pharmaceuticals, Pleasanton, Calif.
To be honored as an ACR Master for doing work that challenges me and brings me joy is blessing upon blessing. I am especially grateful to the ACR members who reached beyond academic and practice into industry for my nomination, because the industry physician is sometimes an overlooked member of our broad community of rheumatologists. —Dr. White
---
Patrice Fusillo is a writer and editor based in Oakland, Calif.