Recognition as an ACR Master is one of the highest honors the College bestows. The designation of Master is conferred on ACR members, age 65 or older by Oct. 1 of the year in which they are nominated, who have made outstanding contributions to the ACR and the field of rheumatology through scholarly achievement and/or service to their patients, students and profession. The 27 individuals recognized in 2022 as ACR Masters are listed below. We asked: What does recognition as an ACR Master mean to you?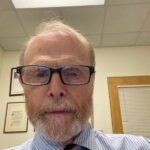 Daniel Albert, MD
Professor of Medicine and Pediatrics and Vice Chair for Faculty and Academic Affairs, Audrey and Theodor Geisel School of Medicine, Dartmouth College, Hanover, N.H.
"To be honored by my colleagues after 40 years of dedication to this field is the highlight of my career," says Dr. Albert.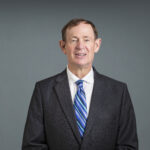 Michael Belmont, MD
Professor of Medicine, New York University Grossman School of Medicine, New York City; Co-Director, New York University Langone Lupus Center, New York City; Director, Bellevue Hospital Lupus Clinic, New York City; and Medical Director of the Rheumatology Faculty Group Practice and Infusion Center at the Center for Arthritis and Autoimmunity, New York University Langone Health, New York City
"It is with humility and gratitude that I join the ranks of ACR members selected as Masters in our specialty. I recall well when in 1975 I first learned of, and was excited by, diseases that are the result of 'horror autotoxicus.' I am flattered after these many years to be recognized for contributions in this field related to patient care, research and medical education. I look forward to a future exploring the hygiene hypothesis, microbiome and other insights into basic immunology, genetics, the environment and socioeconomic determinants of health that will improve our understanding of these fascinating and complex disorders, which can produce significant morbidity, and even mortality, in our patients," says Dr. Belmont.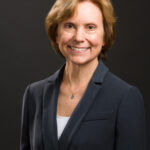 Linda Bockenstedt, MD
Harold W. Jockers Professor of Medicine, Section of Rheumatology, Allergy, & Immunology, and Deputy Dean for Academic Affairs, Yale School of Medicine, New Haven, Conn. 
"My involvement in the ACR has been one of the key formative elements of my career as a rheumatologist. I am deeply honored to be recognized as an ACR Master and to join the esteemed group of colleagues who share this distinction," says Dr. Bockenstedt.
Waldemar Von Zedtwitz Professor of Medicine, Professor of Pathology, Professor of Epidemiology & Public Health, and Chief, Rheumatology, Allergy & Immunology, Yale School of Medicine, New Haven, Conn.; Rheumatologist-in-Chief, Yale New Haven Health System, Conn.