You Might Also Like
Explore This Issue
January 2015
Also By This Author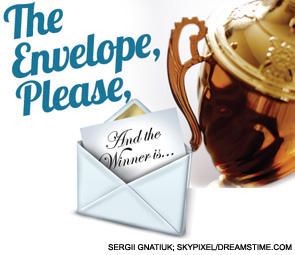 Editor's note: In the December 2014 issue, we ran a story on the ACR members honored with awards during the ACR/ARHP Annual Meeting in Boston in November. Here, we continue the awards coverage with the ARHP honorees.
ADVERTISEMENT
SCROLL TO CONTINUE
You could call it the Arthritis Emmys. At the 2014 ACR/ARHP Annual Meeting in Boston, the ACR and the ARHP honored a group of distinguished individuals who have made significant contributions to rheumatology research, education and patient care. The Rheumatologist spoke with the ARHP winners about their individual contributions to advancing rheumatology.
ARHP President's Award
ADVERTISEMENT
SCROLL TO CONTINUE

Dr. Hassett
Afton Hassett, PsyD
Associate research scientist, Department of Anesthesiology, University of Michigan Medical School, Ann Arbor, Mich.
ADVERTISEMENT
SCROLL TO CONTINUE
Background: Dr. Hassett calls her interest in science "quite accidental."
"I was training in clinical psychology as a doctoral student and just starting to see patients with depression and other psychiatric conditions," she says. "Interestingly, two of my patients also had rheumatic conditions (fibromyalgia and osteoarthritis), and I observed that their emotional and physical symptoms seemed to vary together. When pain would worsen, mood would worsen, but more interestingly, when mood would worsen, pain would worsen, too. It wasn't clear why this should be, but I was intrigued."
Dr. Hassett received her doctorate from Alliant International University in San Diego in 2000. She holds an appointment as an adjunct associate professor of medicine at UMDNJ-Robert Wood Johnson Medical School, where she worked until 2010 and researched the role of psychological and affective factors in chronic pain conditions, such as fibromyalgia, rheumatoid arthritis (RA), lupus and post-Lyme disease syndrome. She joined the University of Michigan Health System's Chronic Pain and Fatigue Research Center in 2010, and has since worked more on targeting resilience factors.
Question (Q): What has motivated your interest in rheumatic diseases?
Answer (A): Over the last 12 years or so, I have been studying pain in rheumatic diseases because it is the cardinal symptom in most conditions and can have a devastating effect on people's lives. I hope to develop and deploy engaging and rewarding interventions to improve patient quality of life.
Despite bad circumstances, disease, disability & loss, many people fight, survive & thrive. This is a remarkable fact & worthy of study
—Afton Hassett
Q: Where do you see the treatment of arthritis and other chronic pain conditions in five or 10 years?
A: I hope that we will have many more options to help our patients better manage their pain and other aspects of their illness. Ideally, there will be breakthroughs in medications and the delivery and dissemination of innovative patient self-management programs.