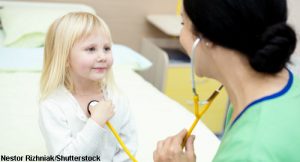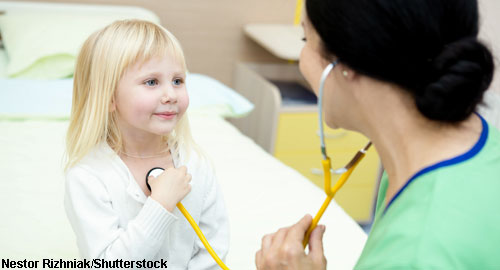 PRSYM—During the virtual 2021 Pediatric Rheumatology Symposium (PRSYM), a respected trio of speakers discussed three important topics in the management of juvenile idiopathic arthritis (JIA): spondyloarthropathy, temporomandibular joint (TMJ) involvement and imaging.
You Might Also Like
Explore This Issue
August 2021
Also By This Author
Spondyloarthropathy
Leading off the session, Pamela Weiss, MD, MSCE, associate professor of pediatrics and epidemiology at the University of Pennsylvania, Philadelphia, and attending and clinical research director at the Children's Hospital of Philadelphia, spoke about what's new with regard to spondyloarthropathy in patients with JIA. Her talk was organized around the pathogenesis of disease, imaging of axial disease and management.
ADVERTISEMENT
SCROLL TO CONTINUE
Establishing the role HLA-B27 plays in the pathogenesis of spondyloarthritis (SpA) remains challenging. HLA-B27 appears to be implicated in aberrant bone formation and Th17 T cell formation, explaining several aspects of axial and peripheral spondyloarthritis. Additionally, the intracellular effects of misfolded HLA-B27 may be involved in increased osteoblast mineralization and bone formation. Finally, reduced clonal expansion and increased T cell receptor diversity have been seen in ankylosing spondylitis, and HLA-B27 may be connected to the presentation of arthritogenic peptides.1
With regard to enthesitis, although rheumatoid arthritis (RA) targets the synovium, the spondyloarthropathies target the skeletal anchorage points for tendons, ligaments and joint capsules—also known as entheses. Systemic overexpression of interleukin (IL) 23 appears to differentiate the immunobiology of SpA from that of RA. Although the blockade of the IL-23 pathway has shown great clinical success in treating enthesitis of the peripheral skeleton, IL-23 inhibition has been less effective in the mainly spinal polyenthesitis of ankylosing spondylitis.2
ADVERTISEMENT
SCROLL TO CONTINUE
Dr. Weiss noted that it remains to be seen if IL-23 inhibition in early juvenile SpA, which is predominantly a peripheral enthesitis, will be successful.
Imaging: Dr. Weiss presented data from a study she led examining the diagnostic utility of pelvic radiographs compared with magnetic resonance imaging (MRI) of the sacroiliac joints in pediatric patients with suspected sacroiliitis. In this retrospective, cross-sectional study, radiographs and MRIs performed within six months of each other in children with suspected or confirmed SpA were independently scored by five raters. The study found misclassification for both negative and positive radiographs was high across raters. These findings imply that pelvic radiographs likely have limited utility in screening for sacroiliitis in children, especially when compared with MRI, which had superior inter-rater reliability.3
With respect to management, Dr. Weiss stated that emerging therapies, including inhibitors of IL-17A, of the heterodimer IL-17A/F, and of the Janus kinase-signaling transducer and activator of transcription (JAK/STAT) pathway, show promise in providing effective treatments for adults and children with SpA. Treatments targeting IL-17A and IL-23 may be promising for recalcitrant peripheral enthesitis.