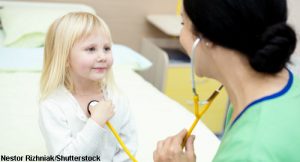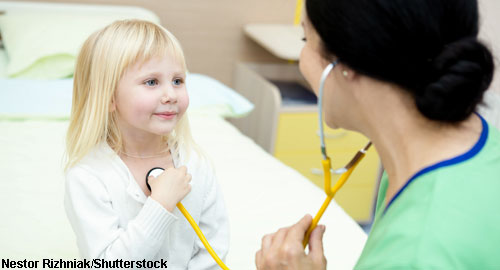 PRSYM—During the virtual 2021 Pediatric Rheumatology Symposium (PRSYM), a respected trio of speakers discussed three important topics in the management of juvenile idiopathic arthritis (JIA): spondyloarthropathy, temporomandibular joint (TMJ) involvement and imaging.
You Might Also Like
Explore This Issue
August 2021
Also By This Author
Spondyloarthropathy
Leading off the session, Pamela Weiss, MD, MSCE, associate professor of pediatrics and epidemiology at the University of Pennsylvania, Philadelphia, and attending and clinical research director at the Children's Hospital of Philadelphia, spoke about what's new with regard to spondyloarthropathy in patients with JIA. Her talk was organized around the pathogenesis of disease, imaging of axial disease and management.
ADVERTISEMENT
SCROLL TO CONTINUE
Establishing the role HLA-B27 plays in the pathogenesis of spondyloarthritis (SpA) remains challenging. HLA-B27 appears to be implicated in aberrant bone formation and Th17 T cell formation, explaining several aspects of axial and peripheral spondyloarthritis. Additionally, the intracellular effects of misfolded HLA-B27 may be involved in increased osteoblast mineralization and bone formation. Finally, reduced clonal expansion and increased T cell receptor diversity have been seen in ankylosing spondylitis, and HLA-B27 may be connected to the presentation of arthritogenic peptides.1
With regard to enthesitis, although rheumatoid arthritis (RA) targets the synovium, the spondyloarthropathies target the skeletal anchorage points for tendons, ligaments and joint capsules—also known as entheses. Systemic overexpression of interleukin (IL) 23 appears to differentiate the immunobiology of SpA from that of RA. Although the blockade of the IL-23 pathway has shown great clinical success in treating enthesitis of the peripheral skeleton, IL-23 inhibition has been less effective in the mainly spinal polyenthesitis of ankylosing spondylitis.2
ADVERTISEMENT
SCROLL TO CONTINUE
Dr. Weiss noted that it remains to be seen if IL-23 inhibition in early juvenile SpA, which is predominantly a peripheral enthesitis, will be successful.
Imaging: Dr. Weiss presented data from a study she led examining the diagnostic utility of pelvic radiographs compared with magnetic resonance imaging (MRI) of the sacroiliac joints in pediatric patients with suspected sacroiliitis. In this retrospective, cross-sectional study, radiographs and MRIs performed within six months of each other in children with suspected or confirmed SpA were independently scored by five raters. The study found misclassification for both negative and positive radiographs was high across raters. These findings imply that pelvic radiographs likely have limited utility in screening for sacroiliitis in children, especially when compared with MRI, which had superior inter-rater reliability.3
With respect to management, Dr. Weiss stated that emerging therapies, including inhibitors of IL-17A, of the heterodimer IL-17A/F, and of the Janus kinase-signaling transducer and activator of transcription (JAK/STAT) pathway, show promise in providing effective treatments for adults and children with SpA. Treatments targeting IL-17A and IL-23 may be promising for recalcitrant peripheral enthesitis.
ADVERTISEMENT
SCROLL TO CONTINUE
Two helpful resources Dr. Weiss identified were the 2019 ACR/Arthritis Foundation guideline for the treatment of JIA and the updated recommendations for the treatment of ankylosing spondylitis and nonradiographic axial spondyloarthritis published jointly by the ACR, the Spondylitis Association of America and the Spondyloarthritis Research and Treatment Network.4,5
TMJ in JIA
In the session's next talk, Randy Cron, MD, PhD, professor of pediatrics and medicine at the University of Alabama at Birmingham and director of the division of pediatric rheumatology at Children's of Alabama, Birmingham, discussed temporomandibular joint (TMJ) involvement in JIA. Dr. Cron noted that about 40–80% of children with JIA will develop TMJ arthritis over the course of their disease and that all subtypes of JIA can involve this joint.
TMJ arthritis is frequently asymptomatic at the time of presentation. Thus, a detailed physical examination is needed to demonstrate decreased ability to open the jaw. MRI may also be a helpful diagnostic test to evaluate for the condition. Dr. Cron said one reason to care about this issue—aside from alleviating pain and symptoms—is that inflammation of the TMJ can lead to growth plate arrest and subsequent micrognathia. To spare children a poor outcome, early diagnosis is key. This approach is particularly challenging because TMJ arthritis can be active while other joints are in remission and because TMJ arthritis can develop even while patients are being treated with systemic therapies, including tumor necrosis factor-α inhibitors.
Treatment: Dr. Cron noted that an intra-articular corticosteroid injection can be effective in the short term to treat TMJ arthritis and is likely safe in adolescents. However, repeated intra-articular corticosteroid injections may be a risk factor for heterotopic bone formation in the joint.
In a retrospective study of 238 children with JIA who had received at least one intra-articular corticosteroid injection into the TMJ, 14% of patients developed heterotopic bone formation, with no cases diagnosed prior to the initial corticosteroid injection. The authors of the study explained that prospective studies are needed to delineate the risks posed by the injections as opposed to the risks associated with underlying disease activity. Clearly, the initiation of corticosteroid injections must be carefully considered.6
Imaging
In the final lecture, Ed Oberle, MD, RhMSUS, assistant professor of clinical pediatrics, the Ohio State University College of Medicine, Columbus, discussed the pros and cons of imaging in the management of JIA. At time of JIA diagnosis, imaging can be helpful to evaluate for and exclude other diagnoses. Example: Radiographs can reveal evidence of trauma, malignancy and congenital skeletal issues, and MRI can show evidence of pigmented villonodular synovitis, osteomyelitis and lipoma arborescens, among other conditions.
As noted in Dr. Cron's presentation, imaging may be the only accurate way to detect early TMJ arthritis, and it's important when evaluating for axial skeletal involvement. Dr. Oberle pointed out that common pitfalls in MRI include misinterpreting physiologic variability, such as bone marrow signal changes in healthy children that can resemble marrow edema, and that delay in contrast administration for contrast-enhanced images can result in over-enhancement and false positives.
Dr. Oberle discussed what the future may hold with regard to imaging for monitoring and assessment of treatment efficacy. Results of imaging modalities, such as ultrasound, can provide helpful information, such as surveillance for presence or absence of effusions, evaluation for joint or tendon enlargement, and assessment for active blood flow within tissue (i.e., a positive Doppler signal indicative of active synovitis).
However, identification of synovial hypertrophy alone does not necessarily mean there is active disease. Synovial hypertrophy may indicate either the start of a flare or represent remnant inflammation from a flare that has resolved. It's true that imaging can be helpful to monitor for long-term damage, such as erosions, osteophytes, tendon thinning, tears and calcifications. A take-home message from Dr. Oberle's talk was that imaging should represent one of many data points physicians use to diagnose and treat JIA.
The session as a whole was wide-ranging. By using an evidence-based approach to discuss these issues, the three speakers gave the audience an invaluable gift: insights from bench to bedside that can help refine clinical practice in the care of JIA.
---
Jason Liebowitz, MD, completed his fellowship in rheumatology at Johns Hopkins University, Baltimore, where he also earned his medical degree. He is currently in practice with Skylands Medical Group, N.J.
References